In the provinces of Damascus, Aleppo and Idlib, the formation of terrorist groups of the IG and Dzhebhat an-Nusra continues to be active, they continue bombardment of settlements, attempts are being made to attack the positions of the Syrian troops,
RIA News
The message of the Russian Center for reconciliation in Syria.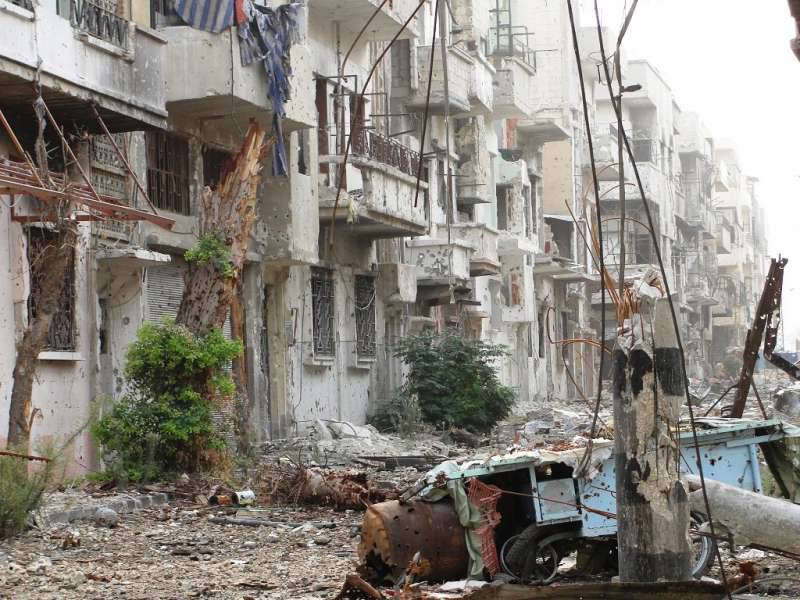 "The ISIS formations attacked positions of government troops in the area of ​​the settlement of Khan-et-Trab of the province of Damascus, however, having suffered losses in manpower and equipment, retreated to the area of ​​the hills Tullul El-Khuir," the release said.
Over the past 24 hours, the militants of Dzhebhat an-Nusra twice opened mortar fire at the bridges they had blocked. Fouza (Idlib Province), as well as fired on positions of government forces in the neighborhood of the Al-Meissar and Sheikh-Maksoud neighborhoods of the city of Aleppo.
It is noted that the Russian Center continues to accumulate cargo to form humanitarian convoys. Representatives of local administrations are discussing the issues of "restoring settlements freed from illegal armed formations and returning residents to them".
"In the liberated locality of Qariyanein, Homs, from Syria, the Syrian repair teams repaired one building, cleared 60 of street meters from obstructions and restored 500 of power lines. The 7 bomb was neutralized by sappers, "added the Russian Center.