On the eve of the visit to the Arctic Island of Alexandra Land was made by the Minister of Defense of the Russian Federation. As already reported, "Military Review", Sergei Shoigu inspected the construction of the administrative residential complex "Arctic Trefoil", and also checked the degree of readiness of air defense systems deployed on the island.
It became known about the plans for the deployment of Alexandra on a permanent
aviation
groupings. We are talking about fighter-bomber and tanker aircraft.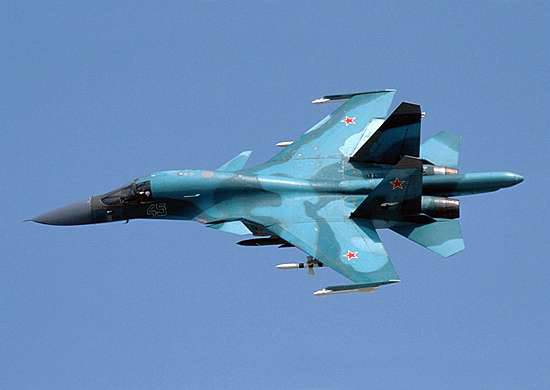 Press Service of the Ministry of Defense of the Russian Federation
quotes a statement by the commander of the North
fleet
- The Joint Strategic Command "North" of the Russian Federation of Vice Admiral Nikolai Evmenov:
Here the link "dryers" - Su-34 or MiG-31 fighters, as well as Il-78 tankers will be based. The island is building a year-round project year-round runway with 2,5 kilometers per 42 meters.
According to Vice-Admiral Evmenov, this will allow landing both the fighter link and the tanker aircraft. In addition, as Nikolai Evmenov put it, the presence of such an airfield "will allow to increase the arm" (that is, the range) in the Far North.