The United States will not supply Ukraine with lethal weapons, since a military solution to the problem in the east of Ukraine will bring the people even more suffering than before, reports
SftNews.Ru
Statement by US Representative to the UN Samantha Power.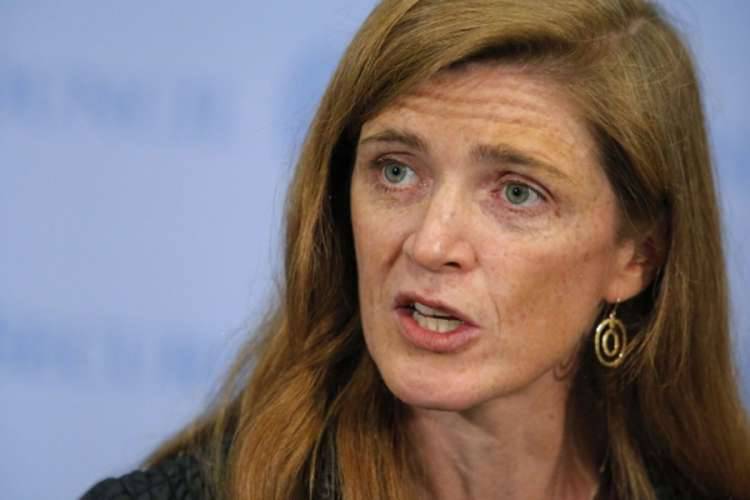 "We concluded that a military solution would be a disaster for everyone. We would have more pain for Ukrainians, as a result of the conflict many more people will suffer than before, "Power said in an interview with Voice of America.
"I understand the despair of people (apparently those who need
weapons
), but the US has already provided enough help, "she said.
"We provided a lot of non-lethal assistance - about $ 3 billion in loans and other forms of assistance, now we invest a lot in the areas of justice and anti-corruption efforts. The provision of "Javelins" and other lethal weapons may jeopardize the coalition and sanctions (against the Russian Federation), "
said the diplomat.
According to her, anti-Russian sanctions will not be lifted "until the Crimea becomes part of Ukraine."
"We never recognize what Russia has done, even if it now looks like words, norms and sanctions," added Power.
At the same time, she noted that "the Minsk agreements on Donbas have stalled and are not working effectively," although they have played their part in the de-escalation of the conflict.
"The Minsk agreements are not perfect, but if they were implemented, it would return to Ukraine control over the internationally recognized border. It would offer a kind of decentralization to people who now live in the separatist-controlled territory, "said Power.
In her opinion, "the implementation of the Minsk agreements brings stability and this would help Ukraine to rebuild the economy."