The acting chief of the information support department of the Black Sea Fleet of the Russian Federation, captain of the 2nd rank Nikolai Voskresensky told the media about the start of the exercises
aviation
Black Sea
fleet
on the Crimean peninsula. One of the stages of the exercises is the landing on several ranges of Crimea.
RIA News
cites the statement of Nikolai Voskresensky:
Today, the Ka-27 and Mi-8 helicopters from the separate mixed aviation regiment of the Black Sea Fleet in the areas of the Opuk amphibious landing ground and the Kacha aviation garrison work on the search for submarines of the conditional enemy, search for anti-sabotage forces and means, and also land the airborne landing.
The press service of the Ministry of Defense of the Russian Federation reported that in the Crimea, as well as in some other regions of southern Russia, the exercises of military engineers were completed.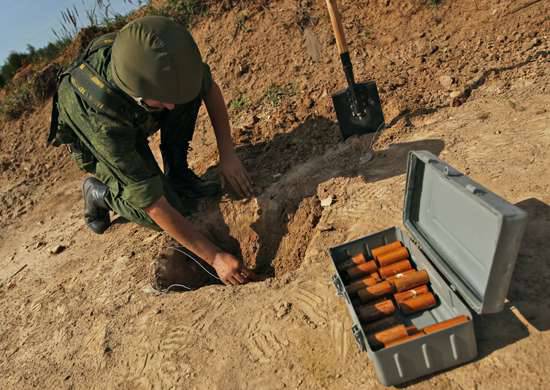 More than 2,5 thousand military personnel were involved in the exercises, about 600 units of special equipment were involved, including the BMR-M armored demining machines based on T-72 with a rut mine trawl. We used the engineering machines for lamination of IMR-3, pontoon-bridge equipment, trenching and pit-making machines BTM-3 and MDK.
From the message
press service
MO RF:
Sappers improved their skills in mine-blasting, mine-blasting, mine clearance in various combat conditions, and also complied with standards for searching explosive items on the ground and inside buildings using the Kite mine detectors and mine detection dogs.