A special place in the arsenal of artillery weapons of the Syrian army continues to occupy powerful 160-mm divisional mortars M-160, writes Roman Katkov in his article for
Messenger of Mordovia
.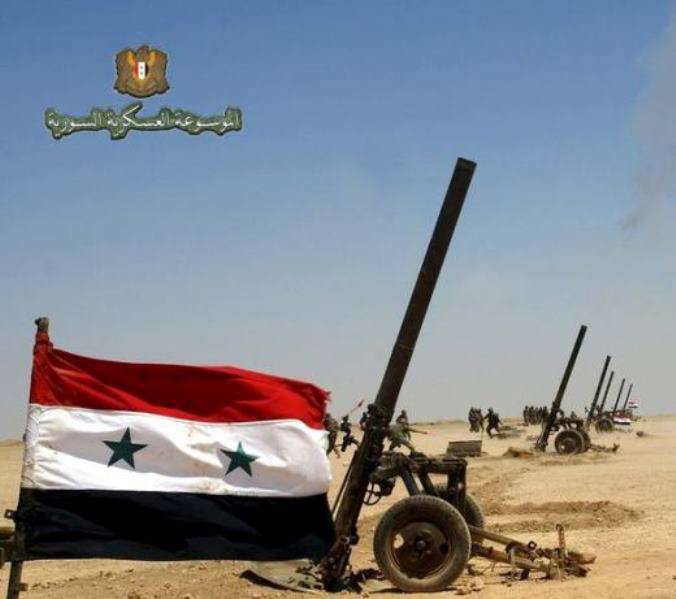 "M-160 was successfully used during the wars with Israel. For example, in 1973 year. They were involved during the civil war in Lebanon, where the Syrian peacekeeping contingent was active, as well as during the repulse of the Israeli 1982 aggression of the year, "the article says.
By the beginning of the current war, according to various sources, in Syria there were about a hundred M-160.
The author recalls that "the mortar's mass is about 1,5 T, the maximum firing range of 41-kg mines is more than 8 km, the maximum declination / elevation angle: + 50 / + 80 degrees, the horizontal angle is 24 degrees, the rate of fire, by modern measures low is about 3 rounds per minute. "
The mortar is charged from the breech, its length is of the order of 5 m, the calculation is 7 people.
Katkov notes that the mortar can be towed "at speeds up to 50 km / h with a special device that is mounted in the upper part of the trunk."
According to unofficial data, the Syrians also use mines manufactured in Iran as ammunition.