Russian Defense Ministry spokesman, Major General Igor Konashenkov, commented on the statements of the American side that the Russian fighter pilot Su-27 made a "dangerous and unprofessional" maneuver, approaching the US reconnaissance aircraft on 15 m.
RIA News
cites statements by Igor Konashenkov:
Information from foreign media about the allegedly dangerous 14 approaching April of the Russian Su-27 aircraft to the American reconnaissance aircraft RC-135 in the sky over the Baltic Sea does not correspond to reality.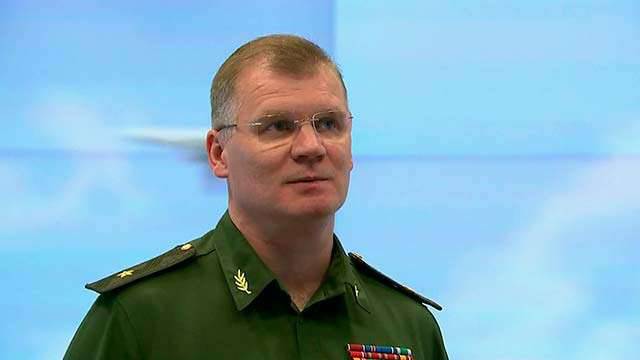 According to the official representative of the main defense department of the Russian Federation, an unidentified aerial target over the Baltic was detected by the air defense forces on duty, heading towards the Russian border at high speed. To identify the target, the Su-27 fighter was raised into the air, circling the object and defining it as an American reconnaissance aircraft.
After approaching the Su-27, the American RC-135U changed course and began to move away from the Russian borders.
Igor Konashenkov:
The flight of the Su-27 over the Baltic Sea took place in strict accordance with international rules, there were no abnormal situations.
Recall that the American side announced that it sends a note to the Russian Foreign Ministry in connection with the "incidents". It is not only about the situation with the turn of the RC-135 in the air using the Su-27, but also about the approach of the Su-24 to the destroyer Donald Cook.