The US military has spread information that the Russian Su-27 fighter intercepted a reconnaissance aircraft of the US Air Force RC-135, which was moving over the Baltic Sea. At the same time, once again, the Pentagon, presenting the data, stated that "the interception was carried out in an unsafe and unprofessional manner."
Information Agency
TASS
cites the statement of the official representative of the Pentagon:
14 On April, the RC-135 plane of the USAF, which was flying a routine route in international airspace over the Baltic Sea, was intercepted by the Russian Su-27. The Russian pilot carried out this interception in an insecure and unprofessional manner. We are protesting the Russian government through diplomatic channels in connection with the incidents that happened this week.
We are also talking about the passage of the Russian Su-24 aircraft in close proximity to the deck of the American destroyer Donald Cook, which was located in the Baltic Sea.
It is interesting that representatives of the US military are investing in the concept of a "routine route" for a reconnaissance aircraft? And if the flight of RC-135 over the neutral waters of the Baltic Sea is about a hundred km from the Baltic base
fleet
Russia is a "routine," why does the Pentagon not consider routine a Russian fighter to be intercepted by a Russian fighter?
According to CNN, the Russian plane was approaching the RC-135 at a distance of about 15 m and "followed a long time next to it."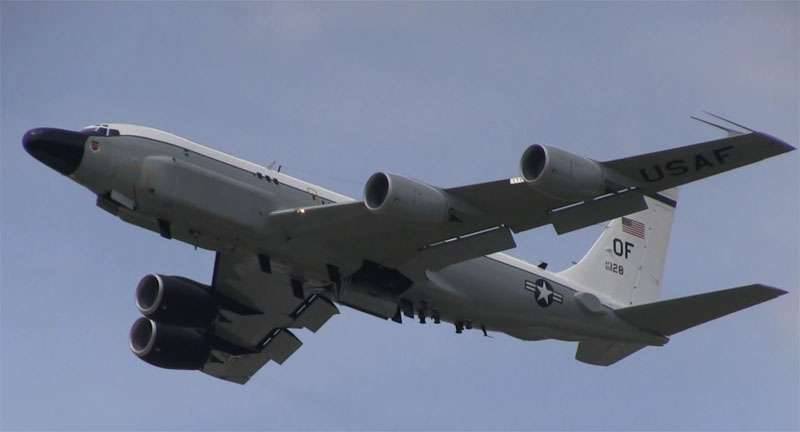 Statements by the US military department more closely resemble the actions of the complainant, who is engaged in dirty tricks, but every time lets out tears and snot at the moment of real opposition to such dirty tricks.