The US Armed Forces were caught off guard by the rapid and successful modernization of the Russian army. Today, the Pentagon talks about the need to urgently develop a plan to confront the military power of Moscow, according to an article published in the journal Politico.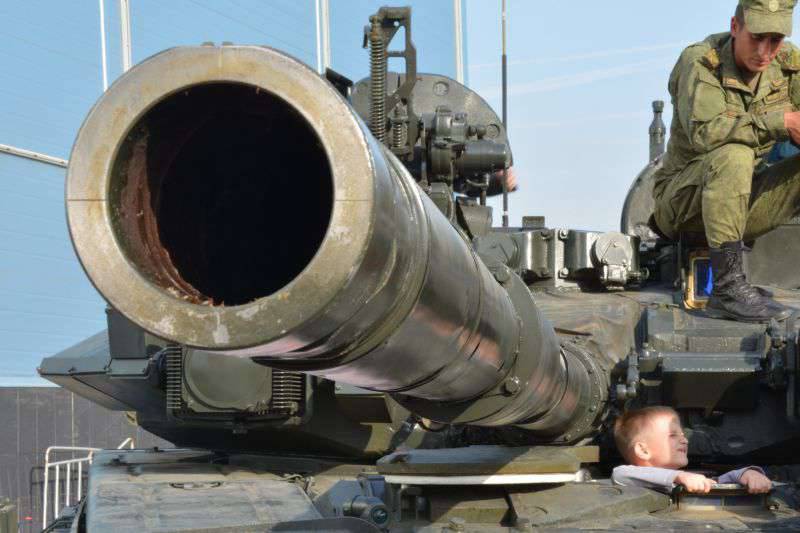 If before the Pentagon's tasks were global, such as, for example, the fight against terrorism, today the military see a more specific goal - Moscow, the article says
RIA News
.
"The main question today is to adapt to the awakening of the Russian military force," said one of the main intellectuals of the American army, Herbert McMaster, who is the author of the actions of the Pentagon in the Middle East. Now he is trying to develop a strategy of confrontation with Russia.
"Obviously, while our army was fighting in Afghanistan and Iraq, Russia explored the capabilities and vulnerabilities of the United States and began ambitious and, for the most part, successful mobilization of its own army," said McMaster, speaking in the Senate.
Now "Russia has various missiles, rocket and cannon artillery systems that are more deadly than US artillery systems," he noted.
"In the US, military and intelligence officials fear that at the moment Moscow has an advantage in key areas. American armored vehicles are extremely vulnerable to Russian vehicles, say the military, and the T-90 battle tank, which has long been considered obsolete, can still have a decisive impact on the course of military operations, "the article says.
Meanwhile, the "Russian
Tanks
so advanced that they are virtually invulnerable to anti-tank missiles, "quoted the journal of the former US Navy serviceman, Potomac Foundation President Philip Carber. "The mortality of the new Russian
weapons
amazing, "he added.
"The time has come for a general rethinking, and possibly a change in the structure of the US Army in case of open confrontation with Russia at the borders of Eastern Europe. Obviously, it is crucial how the US Army will look in the coming years, what weapons will be acquired, and how its training will be organized, "the newspaper writes.
According to him, "after the end of the cold war, the American government" was distracted "from Russia for too long a period, during which Moscow managed to increase its own capabilities so much that awareness of this event took the American military by surprise."