17 April is the Day of veterans of internal affairs bodies and internal troops in Russia. This is a relatively young holiday. It was established on 12 August 2010 by order of the former Minister of the Interior of the Russian Federation, Rashid Nurgaliyev. The first time it was celebrated in 2011 year. The date of April 17 was not chosen by chance, it was timed to the 20 anniversary of the creation of the Public Organization of ATS Veterans and Explosives formed on April 17 of the year 1991.
In Russia, veterans are always receiving increased attention. A special category of our citizens are veterans of the Great Patriotic War, who are respected by the entire society and enjoy a package of various benefits. This attitude is logical, because thanks to these people who fought against fascism, virtually all of us were granted the future, freedom from possible German bondage. At the same time, there is another group of veterans in Russia to whom Russian society is no less obliged today - they are veterans of the internal affairs bodies and internal troops.
The day of the veterans of the internal affairs bodies and internal troops is a celebration of all those people who served their country with honor, defended its citizens from the encroachments of criminals, with
weapons
they protected us in the hands of counterterrorism operations, stood guard over law and order. Loyalty to civic duty and the chosen path of life, their heroism can be aroused only by deserved respect from the current employees of the system of the Ministry of Internal Affairs.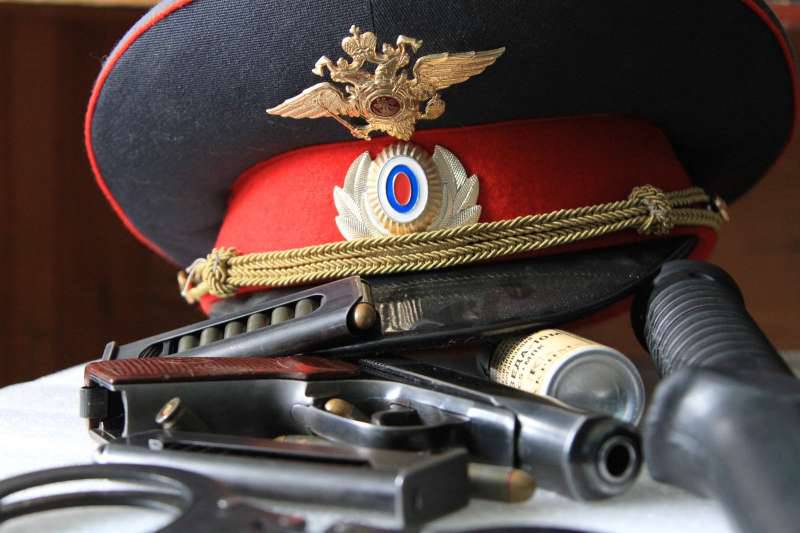 Currently, there are more than 600 thousands of veterans living in the Russian Federation who in different years served in the internal affairs agencies or internal troops. In this case, veterans, even in retirement, do not sit with folded hands, continuing to benefit society. They are engaged in the promotion of law and order, work and train young employees of internal affairs bodies, passing on their accumulated experience and knowledge, devoting time to preventive work among minors, attending schools. According to the press service of the Ministry of Internal Affairs of Russia, thanks to the help of veterans and veterans' organizations and their invaluable experience, a sufficiently large number of crimes are revealed in the country every year, and dangerous criminals can be detained. Only in 2012, with the help of veterans of the interior, almost 24 of thousands of crimes were revealed. Every 5 veteran today takes part in the practical activities of the internal affairs agencies and units of the internal troops of Russia.
There are more than 30 thousand people in the veterans of the Interior Ministry troops in Russia. At the same time, there are public organizations of veterans of the internal troops with all military units, formations and institutions of the MIA of Russia. Even where previously there were military units and formations that were disbanded, sections of veterans of internal troops in veteran organizations of ATS are often created.
Veterans of internal affairs agencies and orphanages, adolescents from incomplete and dysfunctional families, often taking patronage over them. They try, as much as they can, to fight with such a shameful phenomenon for the country as children's homelessness. Unfortunately, Russia has not been able to defeat this phenomenon to the end since the times of the civil war. It's no secret that such work of veterans helps to form a positive attitude of the Russian society to the police officers serving in the internal troops, as well as to the staff of the Interior Ministry as a whole - Russian citizens do not always treat law enforcement officers with respect and understanding, and for this, unfortunately, also are their reasons.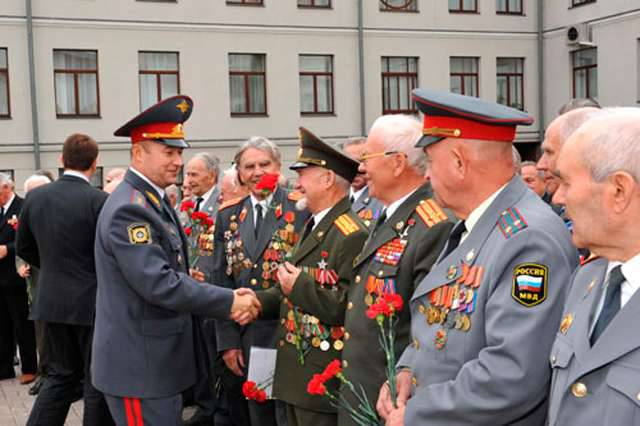 There are relatively young people among veterans, some of them are not even 30 years old. They are those who served in the North Caucasus and in other "hot spots" in our country who received severe injuries, injuries and disabilities during service, but they did not break down and did not lose their place in the ranks. At the same time, the veterans of the Department of Internal Affairs and the Air Force try to take care of the families of the employees who died in the line of duty - they try to provide them not only with material assistance, but also with psychological support, substituting their shoulders.
Every year on April 17, veterans of internal affairs agencies and internal troops receive congratulations from colleagues, relatives and friends. In addition, on this day, festive events are organized not only in the veterans' organizations, but also in the operating units - as the work of the veterans continues to be a part of their activities. Traditionally, on this memorable day, festive concerts, tea parties, solemn assemblies are held, veterans are given memorable gifts, honorary awards and certificates. But these celebrations are not limited. Veterans of ATS and BB try not to lose their energy and activity while maintaining physical fitness. Sports competitions and shooting tournaments are held especially for them, and both men and women take part in them. Both those and others serve as a personal example for young law enforcement officers. Together with representatives of the public, veterans are trying to organize and conduct methodical conferences where they discuss quite topical issues and problems.
We join in the congratulations to veterans and we. I would like to wish all veterans of the Department of Internal Affairs and the Air Forces of Russia health, longevity, even if they actively continue to participate in public life, assisting their younger colleagues.