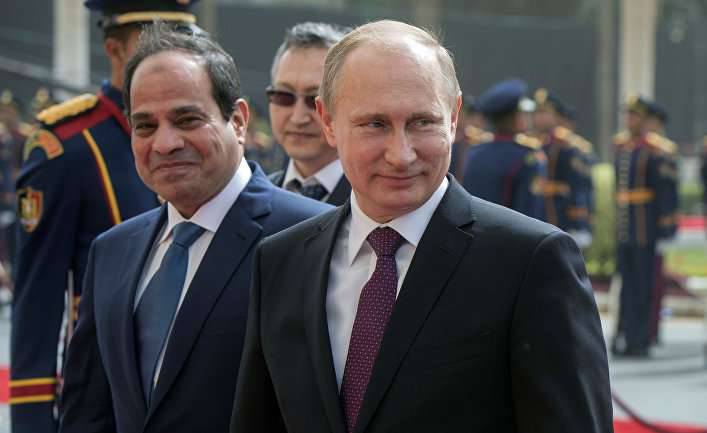 Interview with George Papadopoulos, one of Trump's foreign policy advisers. He recommends Israel to forget about Turkey and focus on Egypt, and also says that in three years the US will be among the top three exporters of gas.
Remember 2016 as time
historical
significance. The US is becoming an important player in the liquefied gas export market, and by the end of the decade will be in third place in the world in terms of exports, after Qatar and Australia, "said George Papadopoulos, new adviser to potential US presidential candidate from the Republican Party of Donald Trump
Papadopoulos recently became the focus of media attention when he was included in the "top five" of Trump's foreign policy advisers. "Republicans are known as experts in turning energy into an instrument of foreign policy," Papadopoulos explained in an interview with The Marker. "Therefore, we are exporting gas to Europe to create a balanced market, which we still do not have, and are turning to our main partners in the Far East — Japan and South Korea."
According to him, the US is working on gas supplies to India and the UK and intend to overwhelm their market and bring down global gas prices: "Until now, gas was considered not as attractive raw material as oil. But now it is selling well, and for the first time prices in Europe and Asia are moving closer. "
Papadopoulos, a citizen of the United States and Greece, was first an adviser to Ben Carson, but he dropped out of the fight and became a supporter of Trump. Thanks to his connections with the head of the election headquarters of Trump and his long-time acquaintance with the leaders of the AIPAC pro-Israel lobby, Papadopoulos moved to another camp. His connections were at the center of a report on Papadopoulos's activities in the regional energy market.
Papadopoulos is little known in Israel, although it is well known to those who are engaged in oil and gas exploration. He is considered a consultant and lobbyist and participated in the preparation of a statement on behalf of the industry during the hearings of the Israeli government when considering the gas regulation package.
"The US is interested in turning gas into a means to develop economic ties between Israel and its neighbors. It is very important to build trilateral cooperation with the participation of Israel, Egypt and Cyprus, "he said at the Hadera Energetik conference held in Tel Aviv last week.
Papadopoulos criticized the policies of US President Barack Obama, who, he said, abandoned American interests in the Middle East, and this was used by the Russians, who took the place of the United States.
"General Al-Sisi met six times with Russian President Vladimir Putin, and Barack Obama never accepted him," Papadopoulos complains. He recalled that a week ago it became known about the plans of the Italian oil and gas giant Eni to sell 20% of the Egyptian gas field Zohr to the Russian company LUKOIL.
"The Russians signed a nuclear agreement with Egypt. This is the largest foreign investment in Egypt since the 1950's. Putin became a supplier
weapons
for Egypt, taking the historical role of the United States. The Russians are trying to get a stake in "Leviathan", trying to get a stake in "Tamar", acquire concessions in Cyprus and Syria. In all that concerns the gas market, they are everywhere. I would not be surprised if Lebanon also issues concessions to the Russians, as they support Hezbollah's actions in Syria. "
Avi Bar Eli: Is the US administration interfering in these attempts?
George Papadopoulos: I don't know what is going on behind the scenes, but the appearance of Russian companies here is not in American interests, since it is necessary to preserve Europe's free access to energy resources.
- Will there be another policy of the Republican administration?
"I don't want to speak on behalf of Trump, but personally I think that we should cooperate with the Russians, because if they feel threatened, they will go to rapprochement with China." The gas agreement between Moscow and Beijing on 400 billions of dollars was the result of sanctions against Russia because of the conflict in Ukraine. It is impossible to simultaneously engage in Iran, Islamic radicalism and Russia. It is necessary to choose a reasonable front.
Obama lost hope of Erdogan
Speaking at the conference, Papadopoulos attributed the lack of global companies in the Israeli gas market to problems with regulation: "American companies see what Noble Energy has faced. Until she gets the opportunity to freely export gas, until a stable regulation system is created, they will not come, "he said. Then Papadopoulos amazed everyone by expressing support for the rapid start of exporting Israeli gas to Egypt:
"For the power of al-Sisi, faced with political, economic and other threats, it is vital to cooperate with Israel. Only cooperation with Israel in the gas sector can improve the economic situation of Egypt and remove the threat of lawsuits from export companies whose facilities are idle due to gas shortages. It will also soften Egypt's attitude towards Israel.
Gas liquefaction infrastructure serves as a natural target for Israeli supplies. The discovered Zohr deposit is designed to satisfy domestic demand, and in the face of population growth and economic development, this demand will grow. "
- Egypt refuses to negotiate due to arbitration decision.
- I heard that only the Israeli Supreme Court detains the export of Israeli gas. Both Union Fenosa and British Gas will withdraw claims against Egypt if Israeli gas begins to flow there and their idle facilities start working.
Papadopoulos also surprised those present at the conference by rejecting the possibility of exporting gas from the Leviathan field to Turkey in the near future. According to him, Turkey continues to demand access to the Gaza Strip, and Egypt categorically opposes this, since it cannot allow the Muslim Brotherhood's allies to expand their influence in the region. He said that in the near future there will be no export, and he did not express any particular interest in the presentation of the Delek company, which plans to stretch a five-hundred-kilometer pipeline to southern Turkey.
- Your colleagues consider Turkey more stable.
- Forecasts speak about a constant economic growth in Turkey, but there is a civil war going on, suicide attacks are often committed, and problems have arisen with all neighboring countries. Her rating has gone down. Most importantly, Turkey is surrounded by large gas exporters.
If Turkey were located in Europe, then there would be logic in supplies to this market. But it is safer to bet on the growth in demand in Egypt than on what will happen in Turkey. In Egypt, there is only the domestic market, and, as long as the state of the gas fields remains problematic, only Israel can meet domestic demand in the coming years.
- Israel attaches no less strategic importance to exports to Turkey.
- Export to Turkey will be possible only if there is a change of government or political change under strong American pressure. But Obama was disappointed in Erdogan and does not exert pressure on him, so nothing will change.