Most of the airplanes and helicopters of the US Marine Corps are in non-operational status, reports
TASS
Fox News post.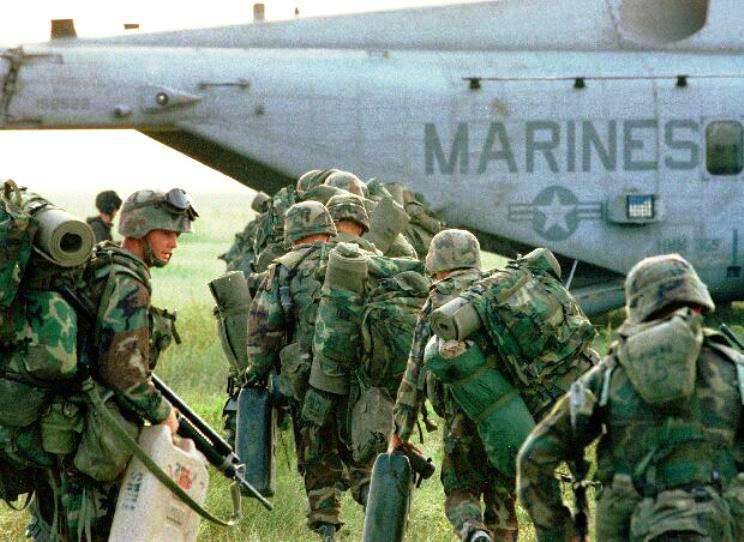 The main cause of equipment malfunction is "a reduction in military spending and the rapid aging of aircraft due to the active phase of operation during the conflicts in Afghanistan and Iraq," the channel notes.
In its publication, the publication refers to the statistics of the US MP Corps and to the information obtained during conversations with military personnel of 2-x military bases in South and North Carolina.
"From the 276 F / A-18 Hornet fighters, only about 30% are ready for combat missions. From the 147 CH-53E Super Stallion helicopters, only 42 are intact, "the channel reports.
Fox News recalls that "US military spending fell from $ 691 billion in 2010 to $ 560 billion in 2015."
"The American infantry for almost 15 years has been continuously involved in hostilities outside the country. Aircraft wears out faster, reducing allocations leads to a shortage of spare parts. And experienced mechanics quit their jobs and go to work in the private sector, where their services are in high demand and are generously paid, "the TV channel explains.
According to the Marines themselves, "dismantling some helicopters into parts for repairing others has become almost the norm."
"It's like trying to make a modern Ferrari out of the car Cadillac 1995 of the year. You try to increase its speed and increase its efficiency, however, the old frame with the suspension makes itself felt, and the car breaks down all the time, "said Sergeant Ugenhoer.
The interlocutors told reporters that the flight time of the pilots for objective reasons decreased markedly. Now it is about 4's hours a month. Ten years ago, this figure reached 30-hour. per month, the serviceman told the channel.