Saudi authorities threatened Washington to sell off the assets of the monarchy in the US, if Congress approves a project that allows the government of Saudi Arabia to be prosecuted for involvement in the September 11 terrorist attacks on 2002 g, reports
RIA News
message of the newspaper "New York Times".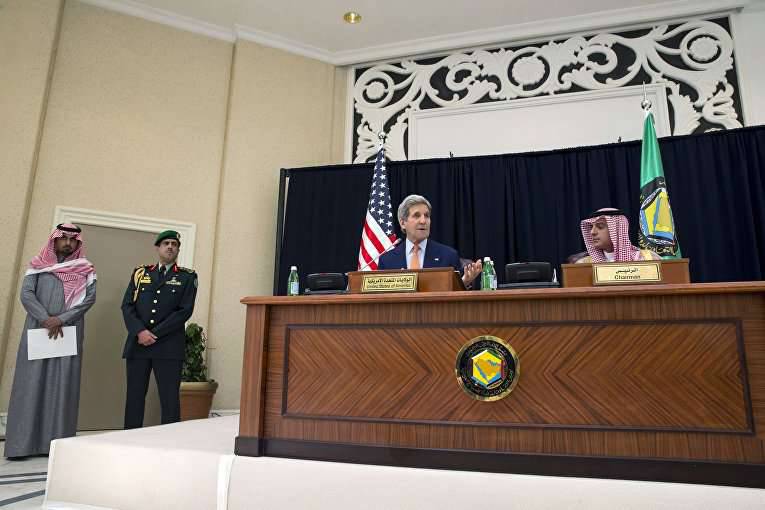 John Kerry and Saudi Foreign Minister Adil Al Jubeir
"Saudi Foreign Minister Adel Al-Jubeir voiced a warning during his visit to Washington in March of this year, stressing that Saudi Arabia would be forced to sell securities and other assets worth up to 750 billion dollars in the event of a threat of freezing by US courts", - the newspaper writes.
According to the information, the US administration held talks with Congress, trying to persuade lawmakers "to reject the bill because it threatens the country with diplomatic and economic consequences."
Earlier, former Senator Bob Graham, who took part in the investigation of the September terrorist attacks, said that "Obama will decide within 60 days to make public a secret batch of documents relating to the investigation of the tragedy."
As noted in the article, "28 pages from the investigation materials in question may indicate the involvement of Saudi Arabia in the attacks."