During the factory ground and flight tests of the Il-76MD-M aircraft, all on-board systems that have undergone modernization will be thoroughly tested.
MIC
with reference to the press service of the company "IL".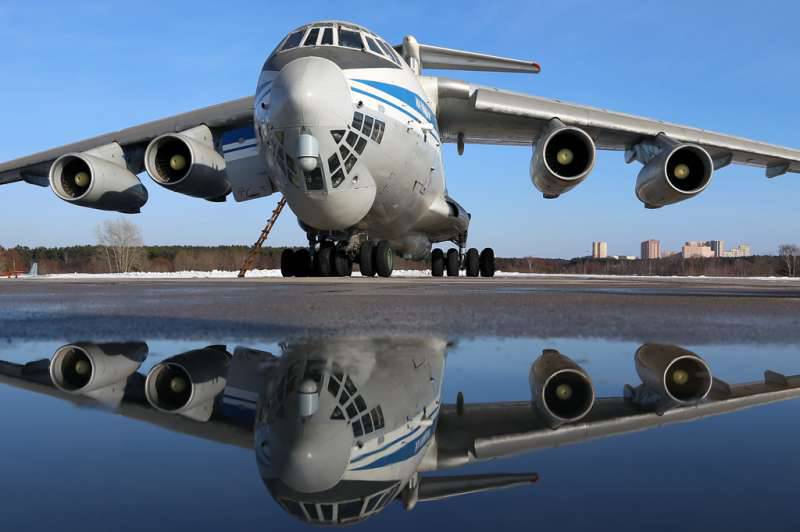 It is noted that in the course of the work, "flight-navigation, radio communication, lighting and household equipment, as well as means of defense" were upgraded.
"Aircraft modernization project has been developed
Aviation
complex them. S.V. Ilyushin in accordance with the tactical and technical specifications issued by the Air Force of the Russian Federation in order to modernize the fleet of heavy military transport aircraft Il-76M and Il-76MD. The specialists of OJSC EMZ named after V.M. Myasishchev were involved in the development of design documentation, "the release said.
It is reported that "the modernization work was carried out by JSC" Il "at the production facilities of the company in the city of Zhukovsky. Outdated (discontinued) equipment was replaced with modern ". The service life of the aircraft extended from 30 to 40 years.
"The first flight of the first modernized Il-76MD-M military transport aircraft took place on February 28 of the year 2016. The plane was piloted by a crew under the command of the chief pilot of the Aviation Complex named after S.V. Ilyushin, Hero of the Russian Federation, Honored Test Pilot of the Russian Federation Nikolai Kuimov, "the press service said.
The flight was carried out from the airfield LII them. Gromov in the city of Zhukovsky.