Unsupported by objective evidence of Washington's accusations against Moscow regarding the violation of the INF Treaty can lead to unpredictable consequences, reports
RIA News
statement of the Russian Foreign Ministry.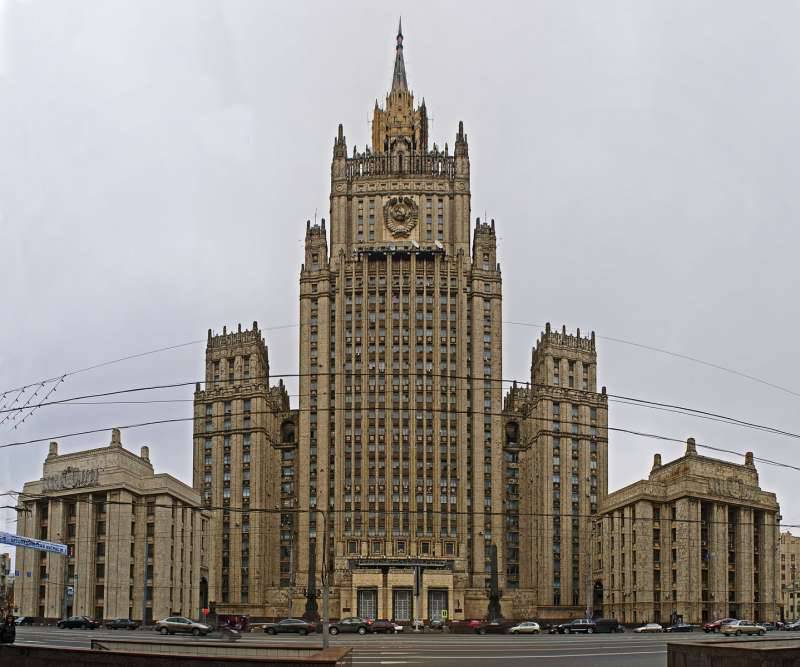 The ministry reminded that the US State Department on April 12 "published an annual report to Congress" On the observance of the letter and spirit of international treaties and agreements in the field of arms control, non-proliferation and disarmament in 2015 "."
"For the third year in a row, the report reproduces absolutely unsubstantiated accusations against Russia regarding the alleged non-compliance with the Treaty on the Elimination of Intermediate-Range and Shorter-Range Missiles (INF), said the Russian Foreign Ministry.
"It is alleged that our country produces and tests ground-based cruise missiles with a range from 500 to 5500 km, as well as launchers for such missiles. By all indications, the American side has neither objective data, nor any weighty arguments capable of supporting the charges brought against us. Washington deliberately creates a negative information background around the INF / CAP, thereby striving to discredit Russia. "
The Russian ministry called on the United States to "stop unsubstantiated insinuations addressed to Russia and focus on meeting its own obligations under the INF Treaty." The diplomats recalled the Pentagon's statement "on the elaboration of military response options, up to the potential deployment of prohibited medium-range and shorter-range missiles to the Russian borders."
"This signifies the real (from the Pentagon), and not the imaginary (from Russia) threat of undermining the INF mode with unpredictable consequences for Europe and the entire world community",
stated in the Foreign Ministry.