The EU, the United States and several other countries at a meeting of the Council for Trade in Goods of the WTO said that Russia is violating the norms of the organization, banning the transit of Ukrainian goods through its territory, reports
RIA News
post your source.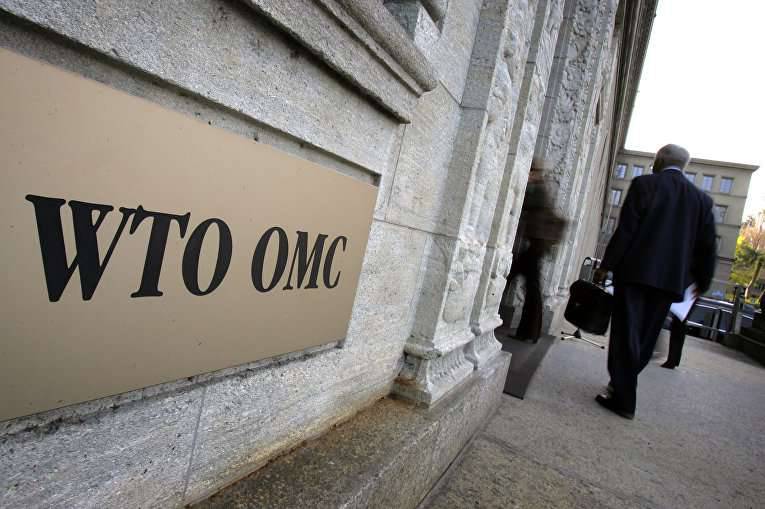 "At this stage, the parties are only expressing their concerns, therefore, there is no talk of Ukraine's official lawsuit against Russia yet," the source explained.
The agency recalls that since January 1, Moscow imposed a grocery embargo on Ukraine, as well as restrictions on the transit of Ukrainian goods. Now "freight from Ukraine to Kazakhstan through Russia can only be carried out from the territory of Belarus and subject to the availability of the GLONASS system."
Kiev's concern about the restrictions imposed by Moscow was also shared by Canada, Japan, Switzerland, Turkey and Australia.
According to the interlocutor, the Ukrainian representative at the meeting stated that
"Since 1 January 2016, due to the restrictive measures imposed by Russia, the export of its goods to Kazakhstan decreased by 49%, and their value increased by 30%, since they now have to cross Belarus, in addition, the export of Ukrainian goods to Turkmenistan, Uzbekistan, Azerbaijan, Georgia, Armenia, Kyrgyzstan and Tajikistan. "

The representative of Turkey, in turn, noted that "the ban on imports of Turkish products, which Russia has introduced in the 20 categories since the beginning of the year, is in direct violation of WTO rules."
In response, the Russian side stated that "it is extremely serious about its obligations under the WTO," including in relations with Ukraine and Turkey.