By decree No. 161 of 15 in April, President of Ukraine Petro Poroshenko dismissed Admiral Sergey Haiduk, commander of the Navy of the country. From Poroshenko's decree:
Dismiss Vice-Admiral Gayduk Sergey Anatolyevich from the post of Commander of the Naval Forces of the Armed Forces of Ukraine.
It should be recalled that we are talking about the very man who had promised to create, no less than a few, "a modern submarine fleet of Ukraine" a couple of months ago.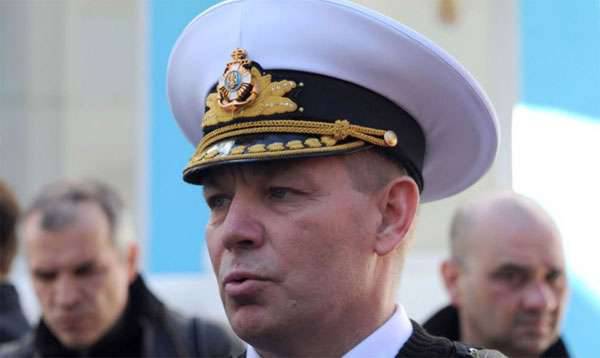 Ukrainian media write that the removal of Haiduk was due to the fact that his work as commander of the Naval Forces of Ukraine "caused suspicion."
In February of this year, the Minister of Defense of Ukraine, Stepan Poltorak, declared that a check was being conducted "on the subject of the involvement of Sergei Haiduk's relatives in the activities of the FSB of Russia".
After that, a check began on Haiduk's abuse of power. In particular, Haiduk identified as "the best officers
fleet
»Of his son Eugene (senior lieutenant of the Ukrainian Navy) and sent him to study in Canada. Portal
Dumskaya.net
reported on corruption schemes that were implemented with the participation of Haiduk.
One of the most likely candidates for the post of commander of the Navy is Igor Voronchenko.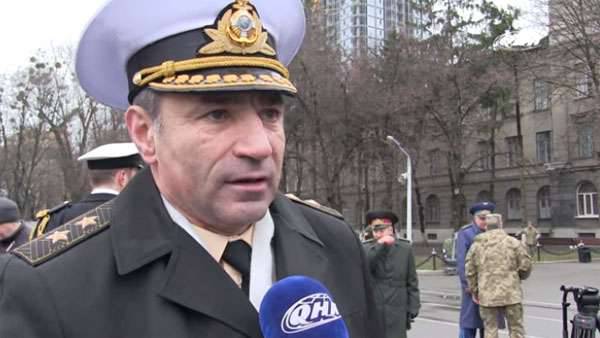 At the same time borzopisty from
Wikipedia
Voronchenko was already appointed commander of the Ukrainian fleet, and as early as April 2 - when Sergey Gaiduk was still in his post (also, "by presidential decree"). From 2 to 15 in April, there were two naval commanders in Ukraine? ..
Voronchenko, who graduated from Tashkent in due time
tank
school, known for its harsh assessments of the Crimean events of February-March 2014. He is one of those Ukrainian generals who called for "solving the Crimean issue by force." Voronchenko commanded ATO forces in the Luhansk region, and also oversaw the coast guard of the fleet. It is reported that Voronchenko has a high authority among the Marines of Ukraine.