Syrian military sources publish information that government forces and national militia units have begun the first phase of a large-scale operation to free the militants from the country's largest city, Aleppo. Offensive actions are taking place on the northern outskirts of the city, where a large group of the Dzhebhat al-Nusra terrorist movement is opposing the patriotic forces.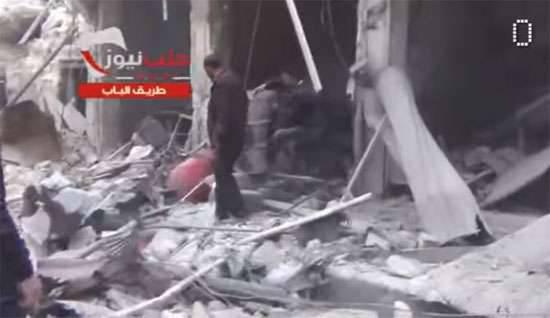 One of the attacks on the militants of Dzhebhat al-Nusra by government forces and militia forces inflicted Khandarat in the area of ​​the deserted camp for Palestinian refugees. On the move, they managed to take the territory in the agricultural land of Mallach. However, the position could not be held. A few hours later, the militants of the Front of Nusra launched a counterattack and seized territories in the area of ​​the mentioned Khandarat camp. During the fighting, substantial losses were incurred by both sides. The first pancake for the liberation of Aleppo clearly came out lumpy.
According to some information, the group of militants "Dzhebhat al-Nusra" numbering up to 4,5 thousand "people" is concentrated in the Aleppo area. Even more 2,5 thousand. - militants of another terrorist group "Ahrar ash-Sham."
The fighting is now taking place in the metropolitan province of Damascus. There, in a suburb of Damascus Yarmuk, ISIS gangs are active.
Informational portal
AMN
reports that there has been a confrontation between igilovtsev and militants "Front en Nusra." The most bloody battles take place in the area of ​​the road junction leading to the western and south-western directions. Several powerful attacks by ISIL led to the fact that this group seized more than 90% of Yarmuk territories and continues to push Dzhebhat al-Nusra out of the city blocks.