Last month, India twice tested its latest K-4 ballistic missile launched from submarines, reports
Look
with reference to the Live Fist resource.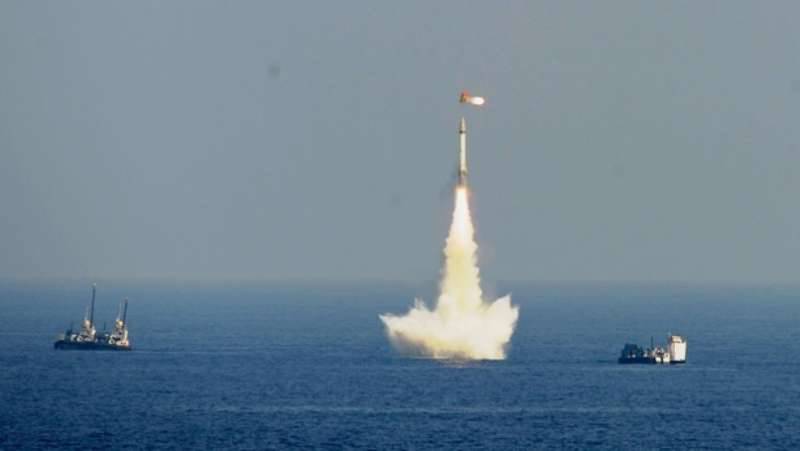 Archive photo
"The tests were conducted on 7 and 31 in March in the south of the Bay of Bengal. The firing range was 3,5 thousand. Km, "- said the source.
According to him, "these were the second and third tests of K-4". The rocket was first tested in March 2014, "however, the details of this test remain unknown," the source added.
At the same time, the portal notes that the government of India denies the existence of K-4.
Meanwhile, as previously reported, New Delhi is negotiating with Moscow to lease a second Russian nuclear submarine. Moreover, according to media reports, Premier Narendra Modi insists on the transfer of the most modern submarine to the Indian Navy.
The first NPS, the Nerpa, was leased to the Indian side at 2012 for a period of 10 years. In India, it is called "Chakra."