The head of the press service of the Western Military District, Igor Muginov, told the media that today the adoption of two newest helicopters equipped with active radio stations "Rychag-AV" took place. We are talking about the helicopters Mi-8MTPR-1.
Press Service ZVO
cites Igor Muginov's statement:
Two Mi-8MTPR-1 helicopters arrived at the airfield of the Western Military District, located in the north-west of Russia.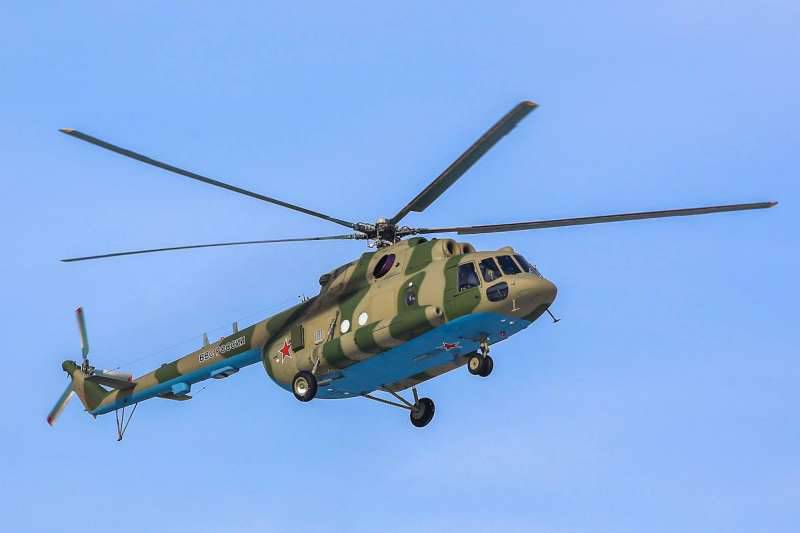 The "Lever-AV" active jamming stations have enough power to "blind" the enemy's electronics at a distance of up to several hundred kilometers. Stations have a database with information about various tools that pose a threat to concealed objects. The computer system matches the signal from the source with the types of signals that are in the database. If a coincidence with the threat signal is revealed, then the system works which selects the most effective interference for the source of danger.
Using the Lever-AV stations, helicopters are able to conduct electronic reconnaissance and suppress enemy control systems and troops. Systems provide group protection
aviation
as well as ground equipment.
The modification of the Mi-8MTPR-1 is made at the Kazan Helicopter Plant.