It is known that the latest Russian will again take part in the Victory Parade on May 9, 2016
Tanks
"Armata" (T-14). At the same time, the Deputy General Director of Uralvagonzavod Aleksey Zharich reports that the tanks are undergoing an extreme stage of testing, after which the T-14 will be put into service and carried out their serial deliveries.
From the statement of the official representative of the manufacturer for the newspaper
"News"
:
The tests of "Almaty" are going according to schedule, there are no problems with this. (Serial deliveries) can begin at any time, as soon as the customer wants it.
According to the latest data, about two dozen Armata T-14 tanks are tested in the military.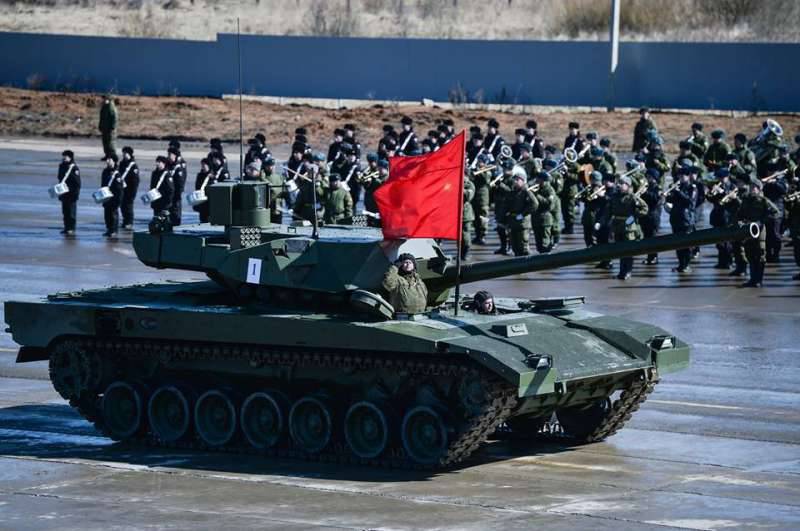 Last year, T-14 "Armata" tanks appeared before a wide audience during a parade in honor of the Victory 70 anniversary celebration. The passage of the newest Russian tanks in Red Square aroused great interest both in Russia itself and abroad. Not without statements from liberal authors in the style of "Armata - cardboard layout." However, after some time, the liberal authors diminished the creative fervor of this nature, seeing that the "cardboard mock-up" aptly shoots targets at a special test site.