In the course of a special operation carried out on 13-14 in April by the forces of the FSB and the Ministry of Internal Affairs in the village of Leninkent (Dagestan), the Falkatus armored car "lit up", the blog
bmpd
.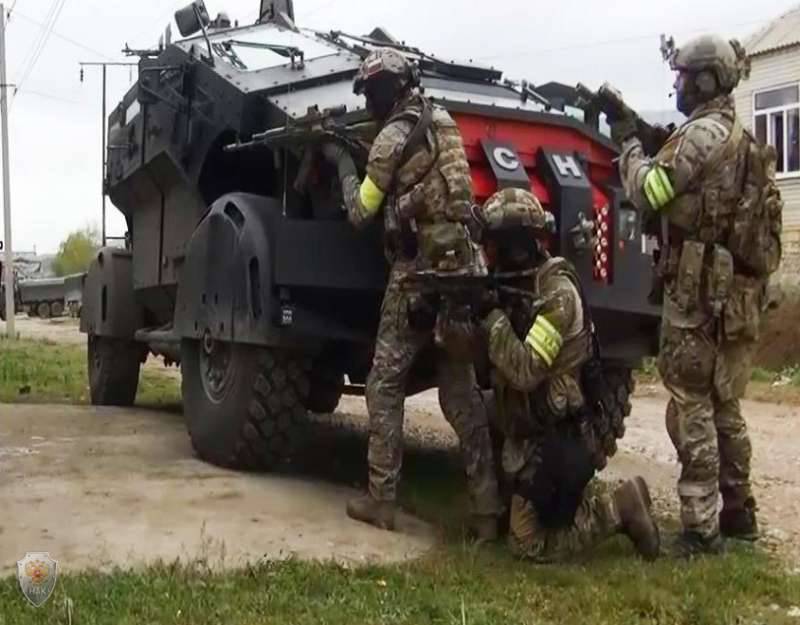 The blogger recalls that "this" protected car "for the Center for Special Purpose (CSN) FSB was created by Moscow's Fort Technology CJSC as a further development of the development launched at the time by AMO ZIL on the topic" Punisher "of the Ministry of Defense of Russia."
According to the author, "to date," Fort Technology "has built several samples of" Falkatus ", differing from each other, and performed on a biaxial chassis" rally "car KAMAZ-491".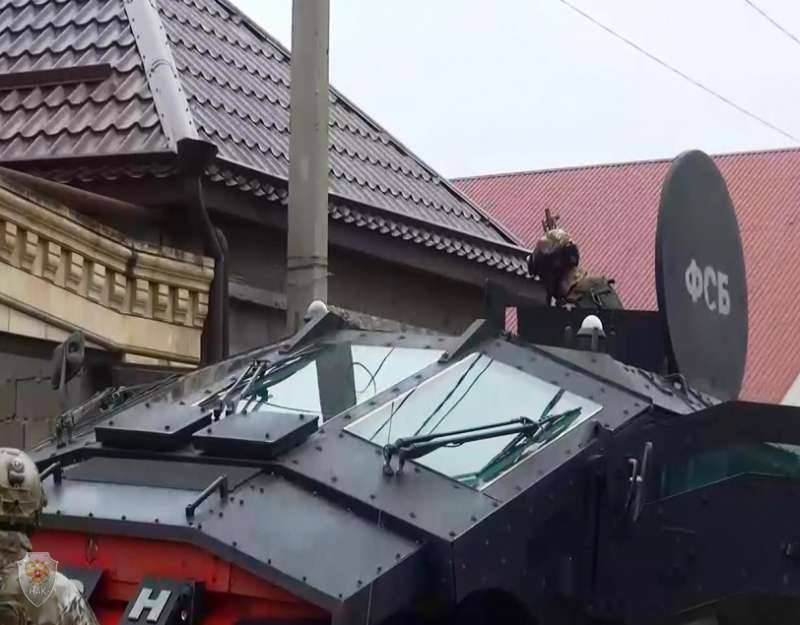 The text of the official report of the anti-terrorism committee of 14 April says:
During the conduct of active ORM in Dagestan, information was obtained on the presence of armed persons involved in the commission of crimes of a terrorist nature in one of the houses located in the Leninkent village of the Kirovsky district of Makhachkala.
Spetsnaz FSB and the Ministry of Internal Affairs of Russia private house, which sheltered armed militants, was blocked. The territory adjacent to it is cordoned off. The head of ROSH with 16.00 introduced the legal regime of the CTO. Residents of adjacent houses are evacuated.
On the legal requirements of law enforcement officers add up
weapon
and surrender to the authorities gangsters opened fire with automatic weapons. Spetsnaz FSB and the Ministry of Internal Affairs was forced to proceed to the violent suppression of bandits. Three militants were neutralized, including the leader of the gang Kamil Magomedov, 1986. It has been established that this gang has committed numerous encroachments on the life of law enforcement officers and robberies on the civilian population, including undermining in March of this year. motorcade with servicemen of the Ministry of Internal Affairs of Russia. At the scene of work are specialists of explosives FSB of the Russian Federation There are no victims and injured by civilians and law enforcement officers. "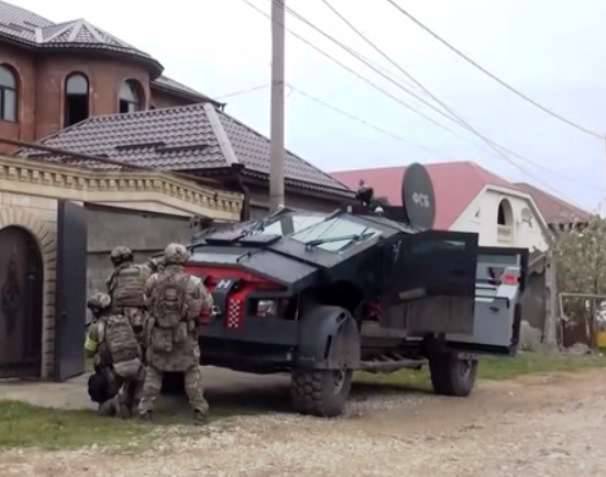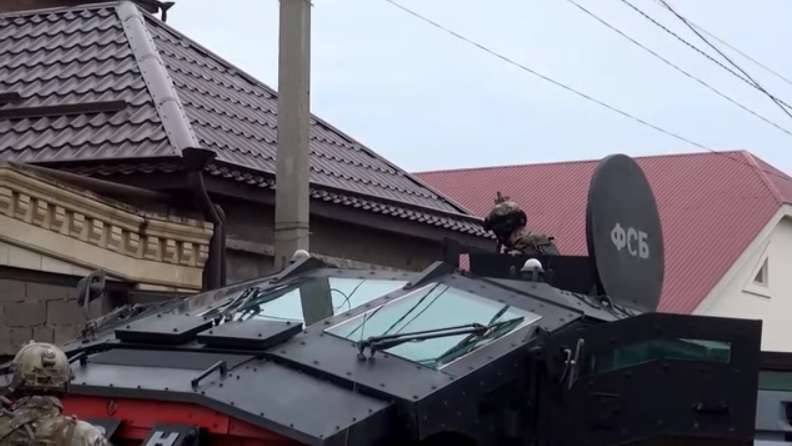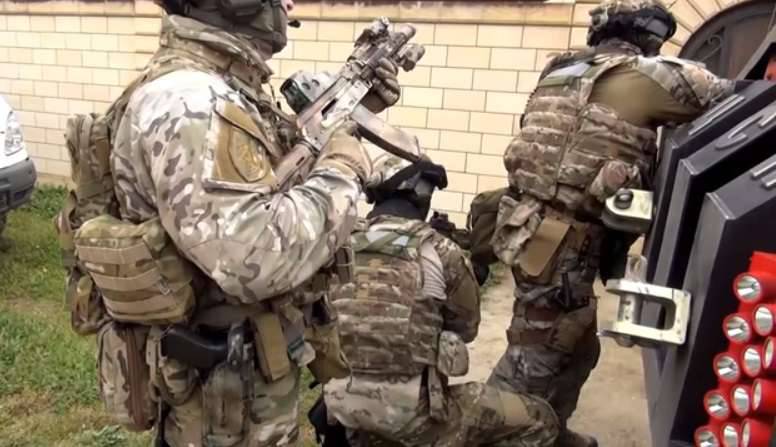 On the video recording of a special operation, an armored vehicle "Tiger" belonging to the FSB with an original armored tower can be seen.