The Norwegian broadcaster NRK has published the first officially authorized computer-generated image of the Globus radar, whose radars are directed towards the Russian Federation, it broadcasts
RIA News
.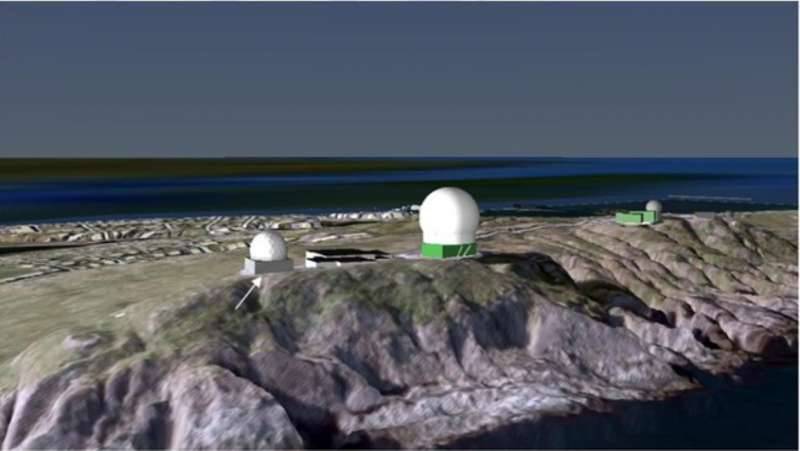 Under the photograph the inscription:
"The military unveiled this illustration of a new radar station in Varde. What she will actually do is better to ask American sources. "
As the newspaper explained, the "Globus system" is a joint project of the US Air Force Space Command and the Norwegian intelligence service. The deployment of the system should be completed by 2020 and will cost one billion NOK (about 107,5 million euros). "
In a press release, the Norwegian side said that "with the help of the new radar, it will collect scientific information, monitor space objects and monitor the observance of national interests." However, there is not a word in the information about why this project benefits the United States.
NRK employees managed to get hold of the documents of the American side, in which a completely different version can be traced.
"According to the papers, Globus is closely linked to the US radar station in Florida, and both stations are subject to the 1 Squadron of Space Control in Colorado. The squadron, in turn, is subordinate to the 21-th Cosmic wing, which is engaged in the prevention of nuclear attacks against the US and space threats. Thus, the main purpose of the radar should be intelligence, "- the article says.
Former CIA analyst Allen Thomson believes that "radar in Vardo may be identical to the" missile shield "- the GBR-P radar." According to him, "such a radar during the presidency of George W. Bush was going to be deployed in the Czech Republic as part of the creation of a European anti-missile defense system, but this plan was abandoned."
"I can assume that the new radar, the Globus III, will perform the same tasks as the Globus II, only these tasks will become more, and it will be better to perform them," the analyst added.
Help Agency:
"In the city of Vardø, since 1998, the Globus II radar already exists, designed to track space debris. According to observers, this object is included in the global network for monitoring space, providing information to the US military command. "