Militants of the Islamic State terrorist group attempted to take control of the highway connecting Allepo with other Syrian provinces. The active attack of militants from several directions at once allowed them to seize the main line for some time. However, possession was short lived.
RIA News
, referring to the representative of the people's militia of the SAR, reports that after about half an hour, the Syrian army, with the support of the militias, defeated the igilovtsy in the area, and those having suffered significant casualties, retreated.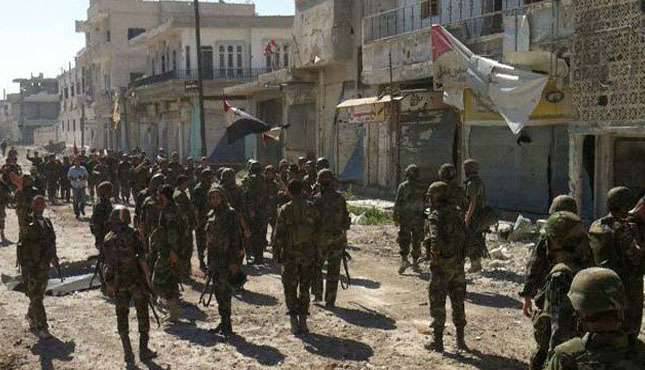 The fighting took place in the area of ​​the settlement of Hanaser, where the bypass road of the largest city of Syria Aleppo passes.
Information Agency
SANA
reports that igilovtsam also defeated in the area of ​​settlements of Abu Taltal, Al-Maduna, Ras Al-Alam and Suran.
Fighting continued with the terrorists of the "Al-Nusra Front" in Aleppo itself. Thus, in the quarter of Al-Lermon, several members of a gang group were liquidated, who fired at urban areas controlled by ATS troops. The operation was carried out by representatives of the army special forces.
Syrian air forces attacked positions of ISIL militants several kilometers northeast of previously freed Palmyra (Homs province). As a result of air strikes, several units of ISIS military equipment were destroyed.
On the eve, it was reported that the Igovtsy managed to shoot down an aircraft of the Syrian air force near the city of Ar-Raqqah. According to some reports, the pilots managed to eject. There is no information about their further fate. Al-Jazeera TV channel managed to declare that it was a plane of the Russian Aerospace Forces. In the Ministry of Defense of the Russian Federation, the statement of the Qatari TV channel was called "information provocation".