Russia's permanent representative to the UN, Vitaly Churkin, during the Security Council meeting, once again drew the attention of the world community to the fact that Turkey continues to carry out active trade operations with ISIS militants, which is actually sponsoring terrorists. According to Vitaly Churkin, it is necessary to immediately close the Turkish-Syrian border, through separate sections of which the traffic of smuggled goods, primarily crude oil, continues to flow. It is reported by the news agency
TASS
.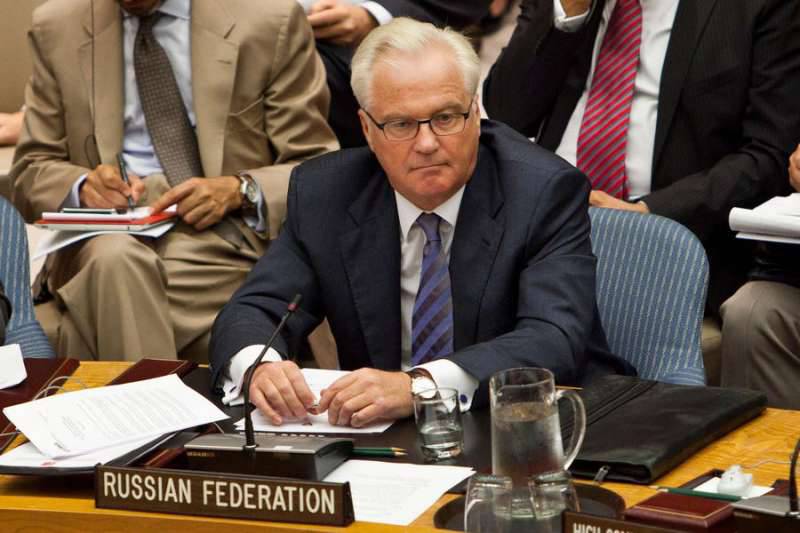 Vitaly Churkin noted that despite all the numerous conversations that contacts with the so-called "Islamic state" can be regarded as support for international terrorism, there are still no economic sanctions imposed on this terrorist group.
The Permanent Representative of Russia to the UN said that it was necessary to impose a trade and economic embargo on ISIL, if only because the same Turkey, apparently, could not understand that it was against the law to trade with ISIL.
It remains to wait for how the UN Security Council colleagues will respond to the initiative of Vitaly Churkin. At one time, some of these "colleagues" rejected the proposal of the Russian Federation to destroy opium poppy plantations in Afghanistan. The US delegation, in fact signing in on the US involvement in drug production and drug trafficking, then stated that the destruction of such plantations "could hit Afghan peasants and farmers" ... No comment ...