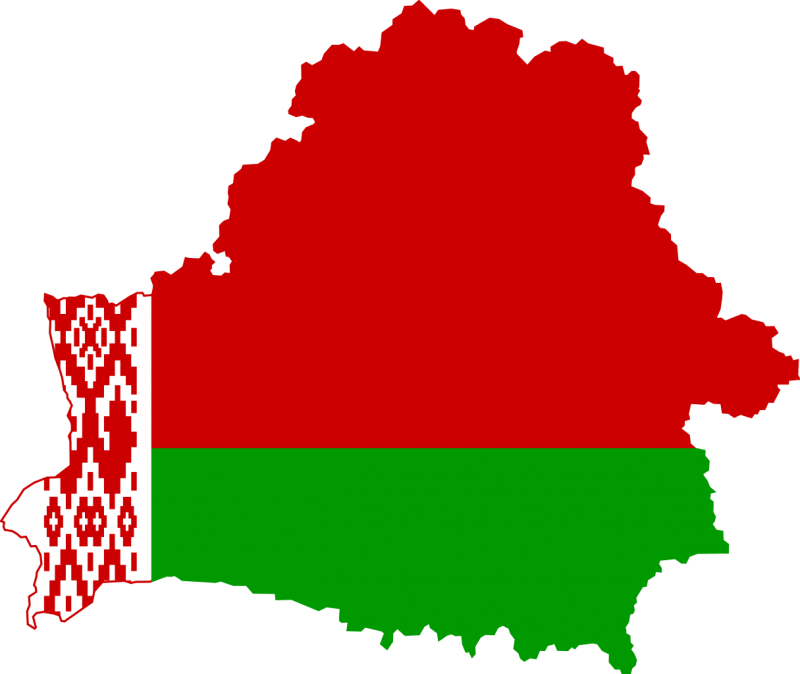 So, about the visit of the Polish Foreign Minister to Minsk again. As it turned out: everything is much more interesting than originally reported. And the article on "VO" was that supposedly the dad wanted to "feel", but it stood like a rock. However, everything is not so good: why does Alexander Lukashenko activate the negotiations in the western direction at all? What is the purpose? The answer is simple and banal: the Belarusian economy is in a severe crisis and there is no way out of it. Unemployment is terrible, warehouses crammed, prices are rising, well, in general, the whole set of problems of the unreformed post-Soviet economy.
Although, of course, I am not a "leading dog breeder" and an economic expert, I must say that the problems of the Belarusian economy today are not solvable in principle. Too late, and too harsh winds today are raging over our planet: they even write about the catastrophic situation in the Japanese (!) Economy. Japanese! Which even 20 years ago was a symbol of absolute superiority and efficiency. But times have changed. In the EU, a terrible crisis is raging, and hungry Greeks jump out of the vents, as in the old Soviet propaganda. The future of a monster like Deutsche Bank is not clear. Absolutely not clear. In France, there are mass demonstrations of protest against cuts in social sphere (and yes, now there is a working day, they want to introduce 12 hours! 60 hours per week.). The United States is immersed in the election campaign and internal problems (unsolvable).
And then suddenly - Belarus! Which last 25 years, in fact, did not do a damn thing in the field of economic reform. Somehow it's too late to start doing something now. The train left, the rails were scrapped, and the station was broken down into bricks. And here Alexander Rygorych preoccupied: what to do with this very economy and where to get money for life. These are, of course, very good, correct and competent questions, but you had to ask them much earlier. Then, when the world economy has not yet rushed down. Now you can not worry: no one will give money. Now everyone is somehow beginning to actively engage in "self-rescue" and investment in
weapon
, stew and gold. Times, you know, difficult.
The problem is that for Lukashenko the economy is something secondary, auxiliary, something that should provide a resource for the authorities. At one time, he considered all Russian offers to buy Belarusian enterprises solely through the prism of maintaining control over the situation in the country, and then sell everything to the Russians - how are Belarusians to control then? As we all understood: in the last six months or a year, the final definition of mutual relations between Moscow and Minsk took place, and Mr. Lukashenko from Russia will no longer have any more goodies from Russia. All run out of buns.
But the economy of Belarus is deep
subsidized
and unprofitable, and in itself can not survive (in principle,
even ukrainian
was much more adequate). And Alexander Rygorych goes in search of money. An interesting person thinks: he is not trying to reform the country and its economy so that it earns its living for itself, it is looking for a "sponsor" for its unique system of "market socialism". Such a theory in Belarus was developed, in which case there will be a mass of people willing to sponsor it, for example, the same China. The conditions are fabulous: in exchange for unlimited economic assistance, Mr. Lukashenko is ready to engage in "partisan" and amateur activities, as well as regularly and tastefully "bear the brain" to the sponsor. How can you not be interested?
And it is time (with Russia the pots are broken) to test this interesting theory in practice. I will not say anything about China, but what about the Polish minister? Vashchikovsky! In Belarus, "trampled down" in full. Naturally, the Polish leadership is aware of the direst economic situation of the eastern neighbor, of course, it is not going (and is not able to) to solve the problems of Minsk. And why? But to play political games is the thing. Byelorussian diplomacy, apparently, is taking its very first independent steps. And if it were not for the crisis, then this very revitalization would have not been for a very long time. But urgently need money. Therefore - a meeting. So, what is the Poles interested in Belarus? Yes, nothing! Tractors and potatoes they have enough for their eyes, and still remains. There is nothing for Belarus to be interested in itself by a respected Polish partner.
And, by the way, the Father has already skipped a long time ago: in negotiations with foreign partners, such as Slovenia, he especially rests on the fact that his country is part of the EurAsEC / EAEU. That his country is the gateway to this very market. So straight text and says, do not hesitate anyone. I have often heard something about the "preserved" Lukashenko industry of Belarus. But it is absolutely not interesting to anyone in Europe, even considering the Eurasian market. Do not need it. People are not interested in something
produce
in Belarus. Only transit to Russia. These are our pies. But transit, unlike production, creates very few jobs, just a miser, although it is over-enriching individual individuals.
Recently, the Minister of Foreign Affairs of Belarus expressed in the spirit that Belarus lost a billion dollars due to the mutual sanctions of Russia and the EU (we somehow already consider our trade with Europe more in euros, but ok) But why lost? Why? Why she did not replace these same goods in the Russian market? These are food products, the production of which the Belarusians are so proud of, and here is the opportunity! Once in 100 years, the opportunity is given. But the Belarusian economy continued to fall ... And it is strange. Does not comply with statements about "saved agriculture". And why do the Belarusians (like the Ukrainians) consider everything to be "dollyar"?
Once again: let's say, Lukashenko has kept the industry, but why is she not involved in working schemes (for industrial goods, there is also a "divorce" with Europe)? Exporting Belarusian peaches and oysters to Russia does not provide work for turners and mechanics of Minsk factories, Belarusian farmers, by the way, also leaves out of work. Not only Russians suffer from "gray schemes", but above all Belarusians themselves - transit trucks whistle past them, but they themselves remain with empty pockets. So who is cheating here? Russian or Belarusians, too? The "gray supplies" of europroducts are not exactly what millions of workers in the Republic of Belarus can provide with work. Simply organizing a working, efficient production is very difficult, organizing "gray schemes" is much easier.
So in politics: Warsaw is absolutely uninterested in the "small democracy" of its eastern neighbor (Lukashenko feared that he would be reproached for the "magnitude of democracy"). Polish politicians are concerned about the "big game" against Russia, it is here that their current interests are concentrated. And this is exactly what the so-called negotiations ended: a Polish-Belarusian peace initiative in Ukraine suddenly appeared. And I must say that the situation around Ukraine and the Minsk agreements is approximately the following: Ukraine has signed them, but does not fulfill them and is not going to carry them out. And the western partners of Ukraine were in an extremely uncomfortable situation: they could not provide what they pledged to provide in Minsk.
Many people are not fully aware of this, but the situation for France and Germany is extremely unpleasant: the people of Kiev, in fact, hold them for "suckers." Cynical Kiev politicians (and there were no other sprouts there) took advantage of the naivety of the "European Strategists" and threw them into this scandalous
history
with non-enforceable Minsk agreements. And it turns out that the artists of Kiev's Vlady have to pay up quite decent and respected politicians from Berlin and Paris. Once again: the situation around Donbass today beats primarily in Germany, and not in Russia at all. The Germans have to get out and try to explain why their wards from Ukraine do not want to fulfill their obligations. And arrogance Kiev politicians do not hold.
Americans in the face of Obama elegantly jumped from the Ukrainian tram. Everything is no longer their problem. Learn, gentlemen, how to do big politics! The French are more and more moving away from Kiev subjects: they have their own problems. Who left? That's right, the Germans and Merkel ... The salvation for them would be a revision of the Minsk agreements and new negotiations. Frankly, it is also a very shameful option, but it is nevertheless better than today's deaf dead end.
You understand what is the matter: Germany, at least nominally, is the leader of a united Europe and she, so to speak, is obliged to provide political leadership in solving the most important issues. Obliged to. But she can't. And her leadership is put into question. That is, for the Germans, the stakes in this game are much higher than Klitschko. And here comes the leader of the Republic of Belarus, with his "peace initiatives". A real gift of fate. Alexander Lukashenko somehow forgot that the position of Moscow on the Minsk agreements is unequivocal: their full implementation.
The problem with the leader of Belarus is precisely this: he is constantly trying to sell what does not belong to him, whether it is the Russian market (an order of magnitude more attractive than his own) or Moscow's geopolitical interests in Ukraine. The reaction of the Kremlin followed immediately: it was, in particular, announced that the chassis for the C-400 would be ordered not at MZKT, but in Bryansk. Yes, exactly this is the consequences of a meeting with the Polish minister and subsequent "peace initiatives". New peace talks are desperately needed by Berlin, but not by Moscow, which is why Russian politicians have become infuriated upon learning about these "initiatives" (judging by the lightning-fast and very tough reaction).
By the way, why should MZKT be Russian in order to continue working? The answer is simple: the national security of the Russian Federation depends on it, and Russia is the only country that is ready to load it. So - no options. Or taxes in the Belarusian budget, investments (the Bryansk plant, by the way, will receive large financial injections), jobs. Or nothing. As a result, I fear MZKT will become a victim of big politics. Or rather, as the Russian ambassador to Belarus said, "human ambitions" (an extremely frank statement for a professional diplomat). And he certainly meant not only bilateral economic relations. A loud statement about the refusal of Almaz-Antey from the products of MZKT followed just after that very "historic meeting".
It turns out that the Republic of Belarus has no right to conduct its own foreign policy? Surely someone from Belarus will ask about this. No, it certainly has. However, at the meeting with the Poles, the President of Belarus had every right to discuss all aspects of the Belarusian-Polish relations. But, as we already understood, in itself RB is of no interest to very few people. Neither its market, nor its Soviet industrial giants, nor its policy (wise and peace-loving) is particularly needed by anyone in Europe. But using it for anti-Russian games is a different matter. This is a world-class policy. For everything in this life you have to either pay or pay. So, in order to draw attention to his beloved and to his money problems, Lukashenka makes a "knight's move": he once again gives up
Russian
geopolitical interests.
So such a small but very important request: do not make commercial / political operations around what you do not own. This is what usually causes a very tough and extremely hostile reaction. Do Belarusians need to survive somehow? Well, firstly, these are their problems, and secondly - as a result of the "historic meeting" with the Polish minister alone, Belarus lost tens of millions of Russian rubles and thousands of jobs. Is going to yasnovelmozhny Pan Vashchinsky how to somehow compensate for these losses? Very much doubt. Much has been said about the fact that Lukashenko provided and intends to provide any "services" there to the West. So to say, in order to "melt the ice" in mutual relations. Well, in principle, his sovereign right, as pan president.
The tragedy is that according to the big Hamburg score he has nothing to offer: there is a tractor and potatoes in Germany, surprisingly enough. There is nothing in this small Eastern European country that could seriously interest the West. But the big anti-Russian game in Ukraine is a different matter. Hence the very "initiatives", without the promotion of which this meeting could simply not have taken place. It is necessary to assess the level of European diplomacy: without spending a eurocenta on Belarus, they forced her to take, in fact, an anti-Russian position on a very important issue.
Someone will tell me that in Belarus there is not only a tractor and potatoes, but also the IT industry. For God's sake! This is exactly what "small Belarus" needs, this is exactly what the doctor prescribed. If Lukashenka personally took up the promotion of this industry in foreign markets, it would be great (although maybe not). In any case, the ten million population will not feed it. And just the foreign policy of Minsk (along with the economy) clearly demonstrates that the sovereignty of Belarus is quite conditional: foreign politicians come to Minsk, strangely enough, for some reason to discuss the problems of interaction with Russia, such as "penetration" of its market or impact on its foreign policy.
And as we all understand, Moscow has not transferred to Minsk the authority to discuss such issues and is not going to transfer. It turns out: the "Belarusian oysters" from the back door, then geopolitics from the back door ... And what about something of its own in Belarus? In principle, nothing surprising: even the forty-five million Ukraine was interesting to the EU much less than access to the Russian market through it, and when customs barriers for Ukrainian goods were raised, the EU finally lost interest in Ukraine. The tragedy of the Ukrainian "European integration" was just in the implicit involvement of Russia in it. And as soon as Russia finally "divorced" Ukraine, interest in the latter fell to almost zero.
The idea was exactly what: if we cannot go directly to Russia and start promoting our color "projects" there, we go to Ukraine (which is Russia, but where they let us go) and develop our subversive activities there against Russia ( geopolitical competitor). The idea of ​​Maidan was in many ways that the infection would go to the east. Ukrainians are actively inspired that they are not Russian, but in many ways the idea is to provoke the fall of dominoes (one cultural environment). Ukraine's value, paradoxically, was that this was the part of big Russia where foreign agents felt completely free. And when many famous Russian artists declare support for the ideas of Maidan - do not be surprised, this was how it was planned.
As soon as it became clear that the Russians were psychologically "fenced off" from the Ukrainians and their political ideals, the meaning of these "special operations" disappeared. What do we have next? Foreign agents are still logged in to Russia. They are not welcome here. And they need to work. And here we have the Republic of Belarus with its unsolvable economic problems ... Here are Western diplomats and reached for Minsk. For some reason, Belarusians persistently engage in self-deception: they have options and they are interesting both to the west and east. In fact, everything is not so good: their country is interesting to the West only as a springboard for an offensive against Russia. Would you like to live on a beachhead?
The last two years in Kiev in power are frank puppets of the West, so, how much money has the West invested there? Quite a bit, and in fact his people are sitting in Kiev. And yet. Hoping that Alexander Grigorievich will "cheat" Western diplomats and get a lot of money in return without doing anything, I would not. Rather, everything will be just the opposite: Belarus will do a lot of "homework" and provide a lot of "services", thereby completely spoiling relations with Russia and collapsing the economy, but will not receive in return
absolutely nothing
. That is why in recent times Russia has quietly begun to "fence off" from Belarus, as from a country with incomprehensible political perspectives and priorities.
And yes, about the peace and the categorical reluctance to "grab" with anyone: the conflict in Nagorno-Karabakh (Artsakh) caused an extremely restrained reaction of all
world leading players
: streamlined calls for peace were made from both Moscow and Washington. Is that Erdogan distinguished himself, but he had nothing to lose (burned a beard, do not cry for the skullcap). It seems that Belarus has nothing to lose too: the statement of the Foreign Ministry of the Republic of Belarus on the conflict in Karabakh caused a diplomatic scandal with Armenia (an ally of Belarus in the CSTO). One would like to ask a question that has become classic: "What is this - stupidity or treason?".
Aleksandr Grigorievich turned out to be an amazingly talented politician - he, the leader of a small state, turns out to have interests across our planet and
everywhere
they overlap with the interests of Russia: Belarus did not support us in Syria, because suddenly it turned out to have commercial interests in the countries of the Persian Gulf, and even in Transcaucasia, things are not as straightforward as we would like ... And if you recall (no, not Ukraine) -Kyrgyzstan , and the crisis is there, and Lukashenko's "perpendicular to the Kremlin" policy, then involuntarily clutch his head: guys, maybe Belarus
his
political bloc to create (cozy such a "homemade")? Just think: Lukashenko did not intend to send Belarusian soldiers to Kyrgyzstan, under any circumstances (this is prohibited by law), he was not going to give Bishkek money (he himself didn't have). Nevertheless, he actively expressed his position and led a policy
across
Moscow course.
And when the interests of the state extend from Central Asia to the Caucasus and the Persian Gulf, then this is clearly if not a global player, then at least a regional player. And, as you know, the great powers do not participate in alliances - they create them.