Japanese News Agency
Kyodo
confirmed that in the near future, Prime Minister of Japan Shinzo Abe will visit Russia with an official visit and will hold a personal meeting with Vladimir Putin. Against the background of this publication, some Japanese media look, as they say in diplomatic circles, arrogantly.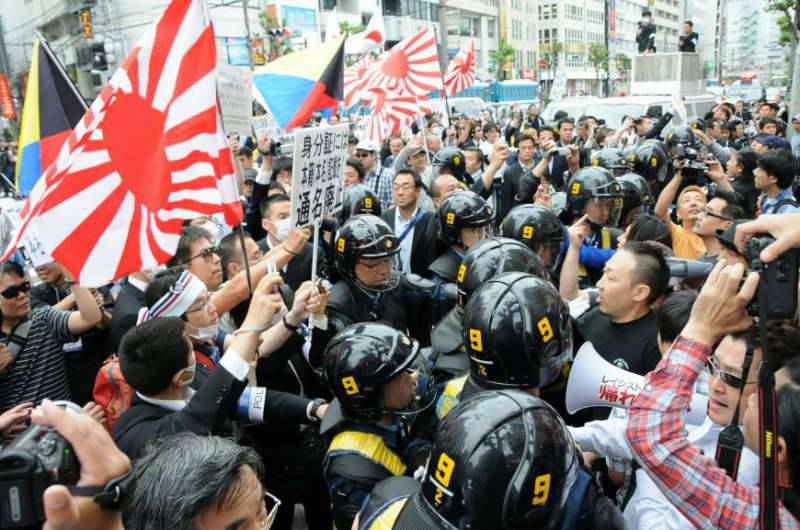 In particular, the edition
Sankei shimbun
writes that "Russia is deceiving the Japanese people with statements about their readiness to discuss the issue of the Northern Territories (this is how the Kuril Islands are called in Japan)). The same edition says that the prime minister should demand that Moscow "return Japan the islands it has stolen from Japan."
At the same time, the publication presents very original arguments that Abe "should use in his negotiations with Putin." The "argument" refers to the fact that the USSR entered the war with Japan, violating the neutrality pact between Moscow and Tokyo.
From the material of a Japanese newspaper whose translation publishes
"InoTV"
:
You can't put up with anything like that. The USSR entered the war, violating the neutrality pact of the USSR and Japan, and, after Japan, having adopted the Potsdam Declaration, passed into the post-war state,
weapons
illegally occupied four islands. Unjustifiable change of position by force is like robbery in a conflagration. Such is
historical
true.
The four islands are Japan's own lands; the requirement of their return and the implementation of the return is an important prerequisite for the conclusion of a peace treaty. The government should not move away from this holistic position.
Moreover, the newspaper stated that Russia "must apologize to Japan for occupying the islands."
Slightly paraphrasing a famous literary character, as well as Russian President Vladimir Putin, can be answered
Sankei shimbun
only like this: "From a dead donkey's ears, not the Kuriles!" And ask the US for an apology, which to this day occupy all of Japan with their military bases.