In principle, we are accustomed to, when you write about one thing, and discuss something completely different. For example, an article about the presence of obvious enemies within the state, and the comments in half consist of a discussion of whether the RONA participants were complete traitors to the Soviet people, or incomplete. We got used to it. Your prayers, more precisely, opinions, dear commenting.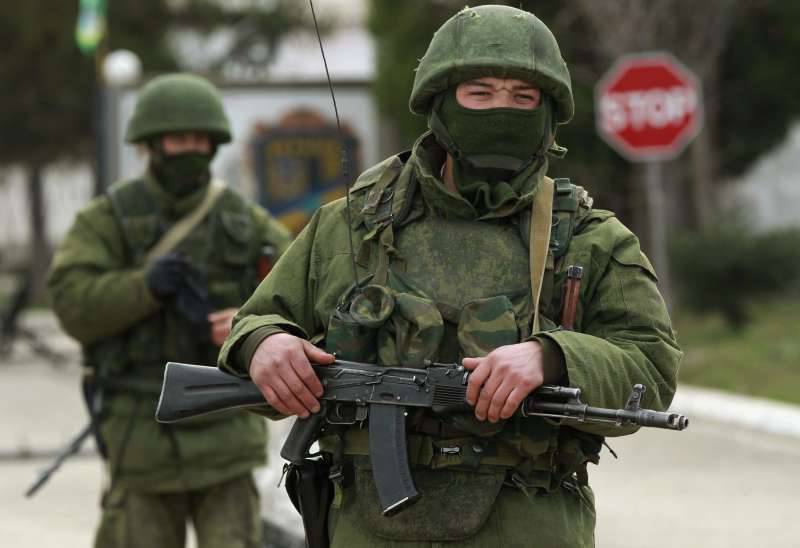 But a number of comments on the article
How much is our humanism, or who will pay the Ukrainian bill
? made me think very much and continue the topic.
Generally, in short, we wrote that in the West, to put it mildly, we are disappointed with the results of the "digestion of hydration" and now they are just waiting for a reason to drain. And, of course, they simply dream of Russia taking part in the restoration of Ukraine.
Did we really say something new? Where, in fact, such a reaction? Is there somewhere flashed information that the Russian authorities will go for it? So why are some so excited?
I will not vote for helping Ukraine build a state.

And I have no desire to feed them, it is better to restore Syria.

I think that this time you shouldn't show a heartbeat.

This banderostan after the war has already been restored. Sorry for the money and the strength of the people who worked there. It would be better to develop the central regions of the country.

It turns out that at our expense spat into our souls, and we have to pay for this "service"! And the mug will not crack?
Specially do not specify the authors. The point, as usual, is not that.
Let's just look back a little. Very little. We can look at the last day, right?
Dear readers! Remember how much we were persuaded and begged not to interfere? And who.
The faces are the same. Perpetual our "partners": the United States, the European Union, NATO. And what are they hammering for more than 20 years? Russia, do not interfere, do not go anywhere, we all ruined and settled.
Do not go to Transnistria, do not go to South Ossetia and Abkhazia, do not go to Syria, do not go to Ukraine!
Deal with internal problems, we will organize them for you now.
Here's the list of sanctions, black lists of politicians, exclusion from participation in international organizations, freezing of assets, boycott of goods. Few? Ok, we'll throw some more.
Here you have the information war with the participation of the fifth column inside Russia itself. Plus a colossal press of the information struggle in newspapers and on television, in films and on the Internet, on the radio and just at meetings of a wide variety of protests against the Kremlin.
Sign in the receipt, as they say.
And the result is obvious. Here it is, in the statements of the Russians. I have given some rather neutral remarks, but what about dozens and hundreds of comments, where phrases about "the nation of traitors and cowards", "hataskrayniki" and so on sound.
I agree that this applies to many residents of Ukraine quite rightly. But definitely not to all.
And who speaks today with us "Russia, do not interfere"? Forced patriots? Who wants the Ukrainians themselves to understand their home?
Why have we supported Donbass for two years?
And for what our best of the best, as practice has shown, are dying in Syria? What heroically killed Alexander Prokhorenko?
The Syrians did not particularly go to rallies against the Islamic State terrorist organization banned in the Russian Federation. And also rushed away from the war. Many thousands. Did they chicken out? Are they traitors and hastaskrayniki? However, Russia is fighting for them.
My dear, this is what we are with the proletholes of Ukraine in due time. We. We did not interfere. And calmly watched as under the American banjo, with American money, they raise new Bandera. And now, very close to our border, the Donbass SS battalion (sichevykh archers) is quietly standing. And, by the way, the mobplan in the south-east of Ukraine was made in 2015 by 100%.
So we still have to rake this mess. Russia. This is our land and there, under the fascist occupation, our people. Including, by the way, pensioners, who are often against their will, were in another country, and the children of those who oppose the junta in the Donbas today. They certainly deserve release. They are Russians.
I am not a supporter of the nomination plan
tank
divisions to Kiev. To Kharkov - yes, I agree, it is necessary. This is our city, and Kharkiv residents in February-March 2014 proved it. But why tanks, if everything goes where it should be? Sooner or later, the junta will abandon this failed project and flee to devour the stolen to warmer places. I am sure that it will be so.
And then that moment will come, which our readers said. I will quote now personally.
Berber

And about Ukraine, I want to say that medical fasting will probably benefit. In the end, if zapadenschina is a disease, then you need to get sick.

Orionvit

Of course, everything is correct. But some have forgotten that Ukraine has always been a part of Russia. In western Ukraine, under Poland, let them better remember the US blacks.

Altona

No one needs to be fed, this money from the IMF is stolen by the top, and, as it is subtly noted, there are few ethnic Ukrainians there. But in Ukraine, it seems to me, on the contrary, many people are very loyal to us. I correspond with different people, even hardened Ukrainians, Lyashko's supporters, but some began to consider themselves Russians, and young people from Kherson, Kiev, Zaporozhye. Some even in the classroom on philosophy began to argue that Ukraine is a silly nonsense, which is surprising. When the teacher talks about the "Russian-Ukrainian" war. Somehow sorry for them and the country. In general, Ukraine is not a separate ethnos, there all our haploids are in chromosomes.

VeterS

Oh god What is happening now in the minds of simple Ukrainians. How much malice and confusion. By the way, bestial hatred for us, "mos * ka * lam" from these simple losers, Europeans, is directly proportional to the fall in their standard of living. And here, as they didn't fall into Ukrainian, or rather hochlyatsky officialdom, no propaganda can bring the degree of hatred to its present state. They sincerely, sincerely believe that Russia is OBLIGED !!! Russia is simply OBLIGED because she is guilty before them! Think about it, we, ordinary citizens of Russia, are guilty of their current voyage in their own shit!
So the author is right, ETA Ukraine must die. To die in such a way that the horror at the genetic level of the memory of the death of the state of Ukraine would remain in the memory of descendants until the seventh knee, that the hair on the head would move! And there, as one wise man said: - "... we will see"!
Here, with the author of the last comment, I do not just agree, but I consider his thought to be the lodestar to the future.
That Ukraine, which exists today, must die.
It is her duty to the Russians, whom today's Ukrainian fascists accuse of all mortal sins. As the old Russian proverb says, it will grind - there will be flour.
And then, when it comes to the majority of Ukrainians that the Russian is not an enemy at least, then it will be possible to make some plans for the future. When it comes to the point that the junta simply cannot continue to govern the country, then it will be possible to talk about these plans.
But when all these Poroshenko, Yatsenyuk, Groismans and other jarescans become Ukrainian
history
when the power of the United States will be replaced by the power that the Ukrainian people will choose in opposition to the former, then you can start doing something.
This is a long process. Tanks, it is, of course, faster. But not the fact that more effective.
And our task is precisely to stop seeing traitors, Judas, Khataskraynik and others in the inhabitants of Ukraine. A neighbor will not become a good neighbor and brother when, on the one hand, they throw mud at it, and on the other hand they whisper softly in their ears that the Russians are enemies.
The United States, with its 20 years, did this, and we assisted them in this. Without interfering. On distance. And here is the result.
So, getting into Ukrainian affairs is not something that God himself commanded, debt tells us. The duty to those who plentifully watered this land, freeing it from evil, very similar to the one that sits today in the power of Ukraine. It is necessary.
And to show and prove that the Ukrainian is not a nation. This is the place to stay. At the edge of Russia. And damn they are not Europeans, they are the same as we are. Just, let's say, some are unwell in the mass. Help cure - why not?
And you can restore the ruined. But - together. And in a completely different Ukraine. Ukraine, which I hope will be.
And for America with her "do not interfere" play is definitely not worth it. No one has won in such games, except America itself. I know for sure.