US Assistant Secretary of State Victoria Nuland, who made a lot of efforts to carry out a coup d'état in Ukraine and became famous in 2014 because she brought a bag of cookies (by her own admission - sandwiches) to the Maidan Revolutionaries, at the height of the Kiev Sabbath that no longer considers Ukraine a civilized country. This is reported by the portal.
SftNews.Ru
with reference to Radio Canada International.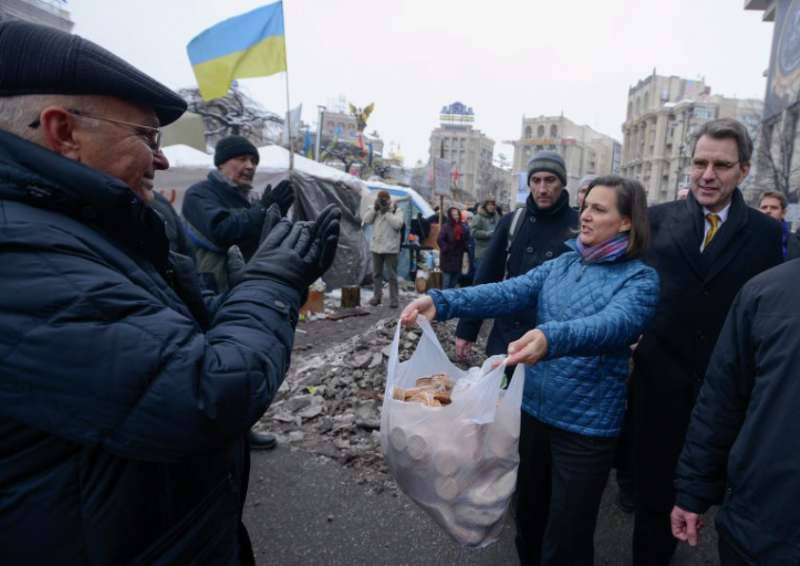 On the eve of her trip to Malta and Greece, she told a Canadian journalist:
"Everything that is happening in this country now speaks of how far Ukraine's political elite is from the civilized world. Unfortunately, all our support is leveled by the greed and short-sightedness of the Ukrainian leadership, who are looking for preferences for themselves, but not for their long-suffering people. We need to do something with this, since this state of affairs cannot last for a long time. While Ukraine is being led by politicians who are extremely unpopular with the people, while we see the destruction and blockade of the inhabitants of our own territory not only in eastern Ukraine, but also in other regions of the state, while instead of vital reforms we observe outright chatter and populist statements by the Ukrainian establishment, Ukraine cannot be considered a civilized country. "
This is not the first attempt by Washington to abandon Ukraine: recently, "President Obama said that Kiev is not within the zone of Washington's interests, and in general is far away," the newspaper reminds.