On your social network page
Facebook
Natalia Poklonskaya, the prosecutor of the Republic of Crimea, reported that it was decided to suspend the organization's activities in the region called the "Majlis of the Crimean Tatar People". Representatives of this organization have repeatedly been marked by activities that are clearly beyond the laws of the Russian Federation. Recall that the leaders of the "Majlis" are such persons as Refat Chubarov and Mustafa Dzhemilev, who are the people's deputies of the Verkhovna Rada, and who are active in anti-Russian activities, including terrorist activities to deprive the peninsula of energy supply.
From notes Natalia Poklonskaya. This is a comment for the news agency.
TASS
:
Today (talking about the 13 environment of April), I made a decision to suspend the activities of the public association "Mejlis of the Crimean Tatar People" in order to prevent violations of federal legislation.

The Mejlis is forbidden to use all state and municipal mass media, hold various public mass events, use bank deposits and generally do any work. All their propaganda will be banned.

The decision to suspend the activity of the Mejlis will be in effect until the decision of the Supreme Court of the Republic of Crimea on my statement of claim to ban the activities of this public association in connection with the implementation of extremist activities.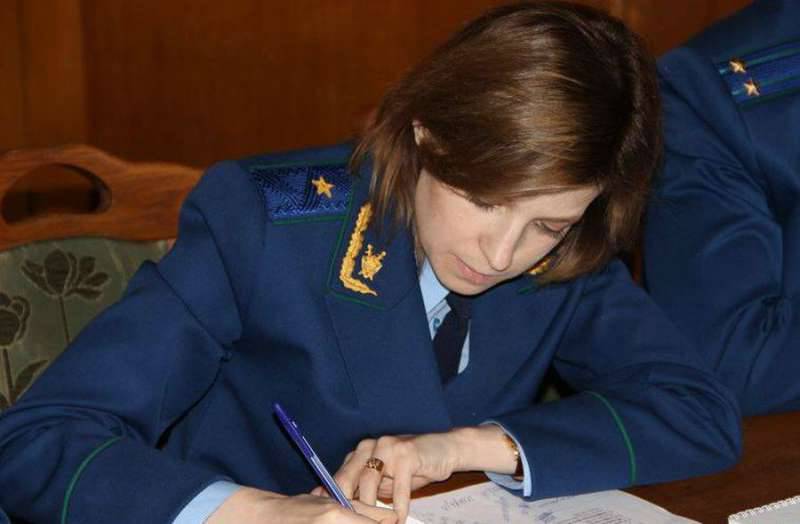 Note published by Natalia Poklonskaya earlier:
The goals and actions of the Mejlis are aimed at the implementation of extremist activity, which entailed a violation of human rights and freedoms, causing harm to the individual, the health of citizens, society and the state.

Since the beginning of the Crimea's integration into the Russian Federation, the leadership of the Mejlis has taken active steps to destabilize the sociopolitical situation on the Crimean peninsula, propagandize aggression and hatred of Russia, provoke ethnic nationalism and extremism in society, and instigate protest moods and riots for these purposes.