The artillery men of the Southern Military District held camp camps in the North Caucasus, at which they consolidated the skills to perform fire missions, the press service reported.
Ministry of Defense of the Russian Federation
.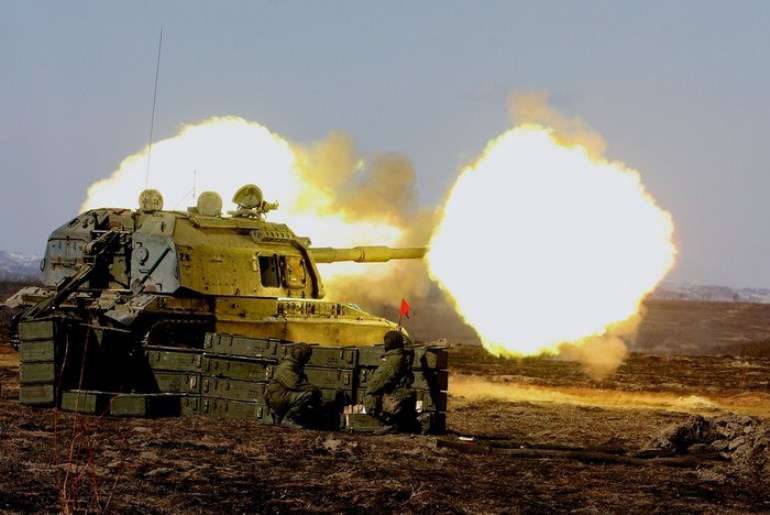 Archive photo
"On camps in North and South Ossetia, Dagestan and Chechnya, camps with artillerymen of the combined-arms army of the Southern Military District ended. More than 3,5 thousand troops were involved in training activities and about 1 thousand units of weapons and military equipment were involved, "the release says.
It is reported that "during the course, special attention was paid to the development of the newest radar systems" Zoo-1 ", self-propelled anti-tank missile systems" Chrysanthem-S ", self-propelled howitzers" Msta-S ", upgraded multiple launch rocket systems" Tornado-G "and mortars "Tray"".
"In the field, gunners secured the skills to perform tasks on new weapons equipped with automated fire control systems, and also worked out interaction with motorized rifle and
tank
units, anti-aircraft gunners and
aviation
in the system of interspecific grouping of troops, "the press service said.
The department also noted that "classes in tactics, shooting and fire control were conducted in conjunction with engineering, military medical training and the tasks of radiation, chemical and biological protection."
Help Ministry of Defense:
The 152-mm Msta-S self-propelled howitzer replaced the 152-mm self-propelled howitzer 2C3 Acacia and surpasses its predecessor in firing range and driving characteristics. Msta-S is equipped with equipment integrated with the GLONASS satellite navigation system, which significantly speeds up the orientation of the terrain in difficult physiographic conditions and allows you to perform fire missions more quickly and more efficiently.

The radar complex "Zoo-1" is unique in its capabilities and has no world analogues. With its help, the location of the enemy's objects is opened in a timely manner, the trajectories of the missiles and projectiles are calculated, and the artillery fire is adjusted. "