Representatives of the Airborne Forces of the Russian Federation and the Russian Geographical Society selected drifting in the Arctic Circle in the 89 º N region. the ice floe suitable for the scheduled landing of military personnel and cargo, reports RIA
News
with reference to the press service
Ministry of Defence
.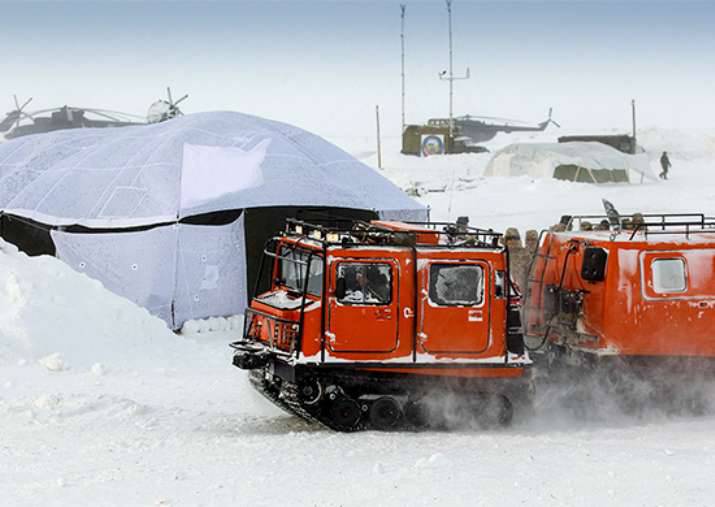 Earlier it was reported that in April it was planned to drop airborne units and collective forces of the CSTO member states into the drifting ice floe as part of a search and rescue training operation.
"After a thorough examination, studying the state of ice, its thickness and hardness, clarifying the coordinates of the landing site, a decision was made about the possibility of dropping parachute platforms with cargo onto the ice floe, and then paratroopers with weapons and special containers."
says release.
It is noted that "the landing ice platform in the immediate vicinity of the North Pole has practically no hummocks, cracks and wormwood." Floe received the name "Dome".
The press service said that "the Russian Arctic's Arctic research operation is being carried out in cooperation with the military transport
aviation
VKS and the Expeditionary Center of the Russian Geographical Society. "