A commission investigating the cause of the crash of the Russian attack helicopter Mi-28Н ("Night Hunter") announced the preliminary results of the investigation. Information Agency
TASS
with reference to a source in the headquarters of the Russian Aerospace Force of the Russian Federation reports that, according to experts, the notorious human factor was the cause of the helicopter crash.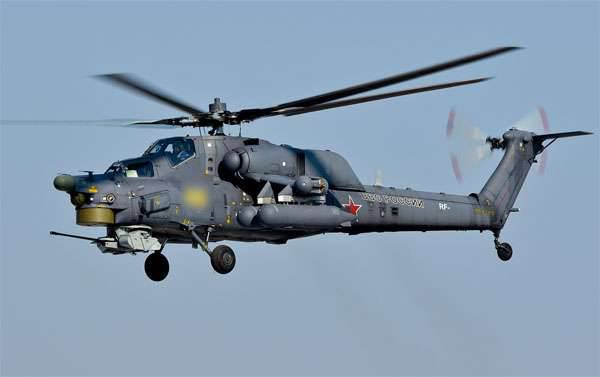 The preliminary results of the investigation suggest that the helicopter crash is due to a crew error.
TASS with reference to a source in military circles:
According to preliminary findings of the commission, the human factor was the cause of the Mi-28H disaster in Syria.
At the same time, research of materials continues, and the version is not removed from the agenda that a technical malfunction could have occurred, forcing pilots to make a mistake.
Recall that the helicopter Mi-28H crashed on the eve of the province of Homs. He fell in an area controlled by Syrian government forces. Both pilots died.
No impact was detected on the wreckage of the helicopter that could indicate an attack from the ground. Flight recorders were found at the helicopter crash site and sent to Moscow for research.