The Estonian Security Police (KAPO) recently announced that "secret documents of the Russian special services" fell into the hands of its employees. At the same time, several documents with erased text were published as another horror story for Estonian citizens. To all appearances, the main argument was supposed to be the so-called headings of documents, where the terms "FSB", "decree of the President of the Russian Federation", "General", etc. flashed.
However, vigilant bloggers who have read the latest report on the "success" of CAPO, have made disappointing conclusions for CAPO. The fact is that in the Estonian security police, as it turned out, they are not strong in Russian, and therefore, in preparing the "documents of the Russian special services", they made a lot of stupid mistakes. In the "caps" of documents instead of the word "service" is indicated "service". The word "head" is typed through the letter "a".
In the material blogger
A_DYUKOV
in the LiveJournal, the author makes a disappointing conclusion about the "linden" of the Estonian CAPO:
I saw these documents, fell under the table. Here they are, the fruits of the struggle with the Russian schools.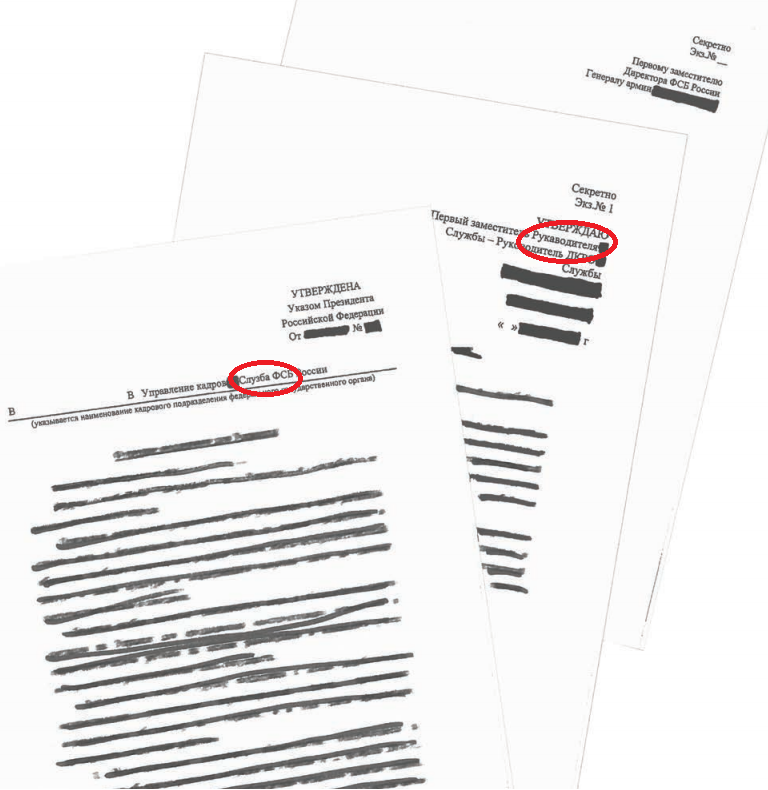 At the same time, it raises questions and why KAPO needed to gloss over even the name of the "First Deputy Director of the FSB"? And in general, on what basis should Estonian citizens understand that these "documents" have something to do with Estonia itself? ..