BDK "Ivan Gren" (project 11711), being built at the Baltic plant "Yantar" will begin factory trials at the end of this month, reports
MIC
with reference to the chief builder of the enterprise Igor Leonov.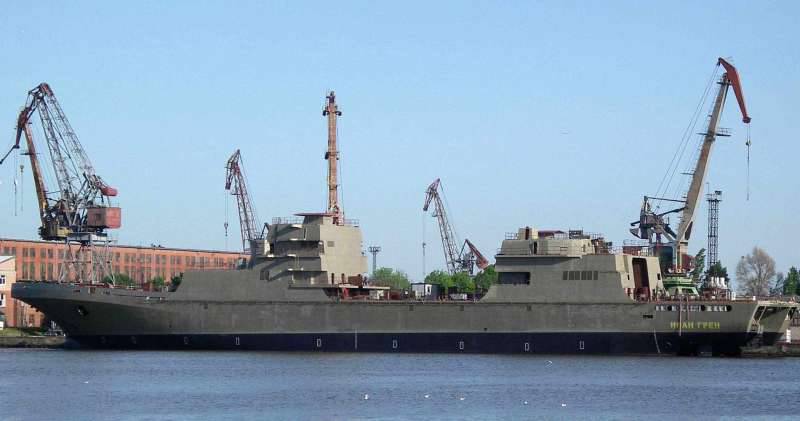 "Perhaps the most difficult transfer order, the BDK Ivan Gren, came very close to one of the most important stages of construction - at the end of April, he will begin conducting factory running trials," said Leonov.
According to him, now the plant is "preparing the ship for transfer to the port of Baltiysk, from there the Ivan Gren will make outlets to sea as part of the factory trials".
"It's not a secret for anyone that this ship is complex and many questions arise to the designer and suppliers," the chief builder said. The last problem was associated with diesel generators from the Ural diesel engine plant.
In turn, project manager Andrei Parfyonov said that "the mooring test program of the ship can be completed by mid-April, if all the measures planned are implemented and force majeure does not happen."
It is assumed that "Ivan Gren" will be transferred
the fleet
in 2016 city
Help MIC:
"Project 11711 ships are intended for landing, transportation of military equipment and equipment, capable of transporting 13 tanks or 36 infantry fighting vehicles (BMPs), as well as up to 300 paratroopers. Three six-barrel 30-mm artillery mounts and two Ka-29 transport and combat helicopters are in service. "