Representatives of the DPR Ministry of Defense report on the next stage of the transfer of heavy weapons by Kiev to the line of contact. This is about
tanks
and BMP. In addition, in the area of ​​the village of Berezovoe, the location of positions of Ukrainian mortarmen, who began to fire on the western outskirts of Donetsk, was noted.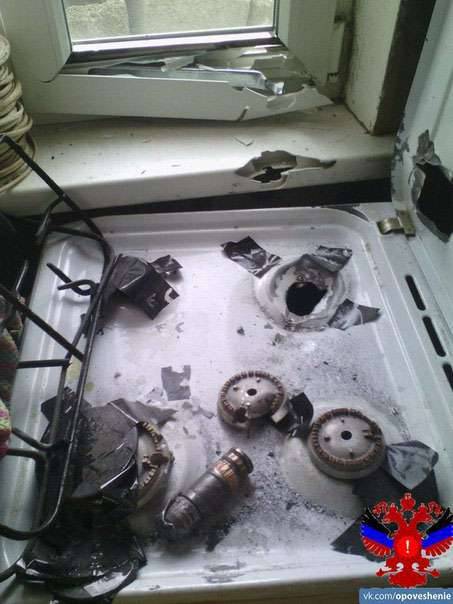 From the statement of the Deputy Commander of the DPR Ministry of Defense Corps Eduard Basurin:
The use of weapons prohibited by the Minsk Agreements is done with the tacit consent of the OSCE mission, which simply states the facts of cease-fire violation. Today's shelling of the village Yasinovataya with 122-millimeter shells confirms the intentions of the Ukrainian leadership in carrying out the genocide.
DPR intelligence reports that Azov militants arrived in the settlement of Stepanovka, which began to conduct a "sweep" of DPR supporters among the local population. This is a traditional practice for the nationalist armed formations of Ukraine, whose militants seize people in the territory under their control, and then these people either end up in the basements of the Azov itself or in the dungeons of the SBU.
Donetsk News Agency
with reference to Eduard Basurin reports that the militants of "Azov" occupy the houses of local residents "for the needs of the personnel of the battalions." It is reported that the additional forces of "Azov" will arrive in Telmanovsky district in the next two to three weeks.
On 16: 00 (Moscow time), Ukrainian security forces more than 300 once fired at the territory of the DPR from various types of weapons. In total, more than 220 mines and several dozen artillery shells exploded on the territory of the people's republic over the past 24 hours. The DNR intelligence service is familiar with the names of the Ukrainian commanders who gave orders to strike: commander of the 72 brigade of the Armed Forces of Ukraine Sokolov, commander of the 57 brigade of the Armed Forces of Ukraine Krasilnikov, commander of the 128 brigade of the Armed Forces of Ukraine Shaptalo, commander of the 56 brigade of Melnik.