The channel "Star" published a video, which captures the actions of the pilots of the MiG-29SMT during exercises in the Western District. Reports about it
Rossiyskaya Gazeta
. The video was provided to the channel by the press service of the ZVO.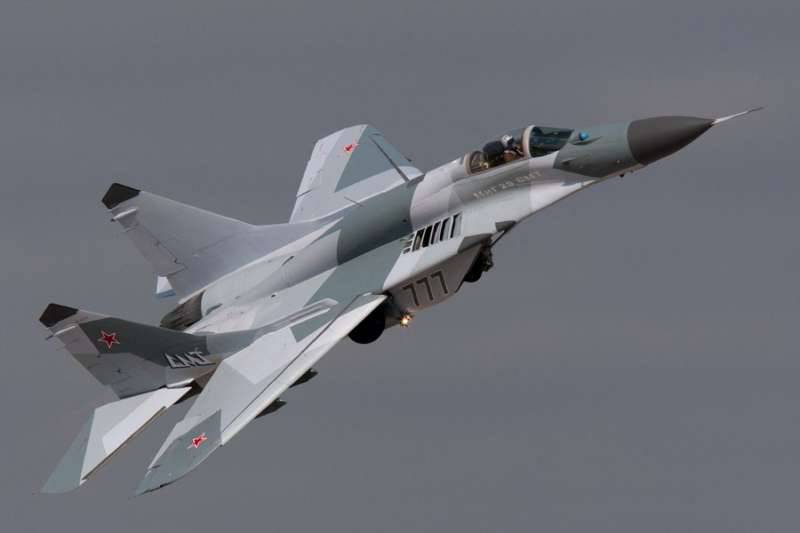 "During the exercise, squadron squadrons were trained to the highest levels of combat readiness, aircraft preparation for departure, twin and single takeoffs, and unmanaged missile strikes at ground columns of conventional enemy armored vehicles. The flights took place at speeds several times higher than the speed of sound at the minimum and maximum allowable altitudes, "said a spokesman for the ZVO Igor Muginov.
On the frames that were made inside the cabin, you can see how a pilot from a height of about 8 thousand meters shoots an "enemy" column of equipment.
"The fire of unguided air-to-ground missiles and a 30 mm
aviation
GSh-301 guns, the column of military equipment was completely destroyed, "Muginov said.
The training took place in the Kursk region, it was involved more than a dozen aircraft.