The Verkhovna Rada of Ukraine, apparently, was so inspired by the resignation letter filed by Mr. Yatsenyuk that it decided to extend the so-called moratorium on the payment of public debt indefinitely. We are talking about Ukraine's 3 billionth debt to Russia. And this is the very moratorium that was initiated by Mr. Yatsenyuk.
Not only did Rada decide to make the moratorium indefinite, it also entered into it all the private debts of Ukrainian companies to Russian creditors (banks). A solution of this kind was supported by 242 Ukrainian people's deputies from 450 with 226 necessary votes.
RIA News
leads the material from the explanatory note to the bill:
The main purpose of the adoption of the draft law is to ensure financial stability, debt sustainability of the country and prevent the negative impact of potential cases of non-compliance with obligations on foreign public debt and publicly guaranteed debts.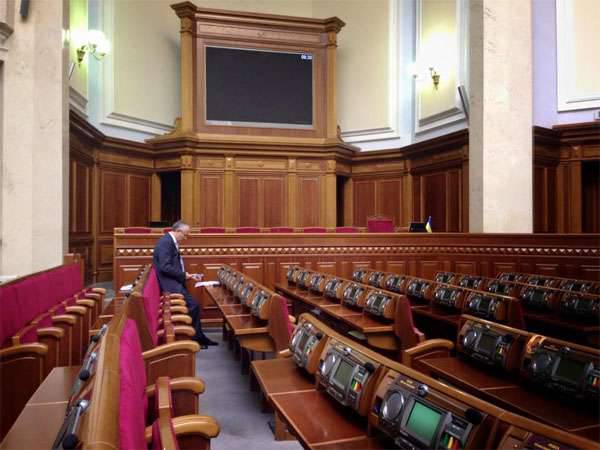 This is truly amazing Ukrainian "logic". What kind of financial stability can we talk about when representatives of the political panopticon of Ukraine consider it possible at the legislative level to secure the possibility of non-payment of accumulated debts. Apparently, these 242 creatures from the Ukrainian parliament (who supported the idea of ​​an indefinite moratorium) are seriously confident that after such laws, some of the foreign lenders are inflamed with the desire to continue to engage in lending to Ukraine - taking into account the virtually guaranteed non-repayment of credit.