In Indonesia, launched the international naval exercises "Komodo-2016" with the participation of ships of the Navy
fleet
Of Russia. In total, the ships of the fleets of about three dozen states of the Asia-Pacific region are involved in the exercises. From a statement by the President of Indonesia, Joko Widodo, quoted by a news agency
TASS
:
We need to cooperate with friendly countries whose naval forces extend from the Pacific to the Indian Ocean. I fully support the need for these maneuvers.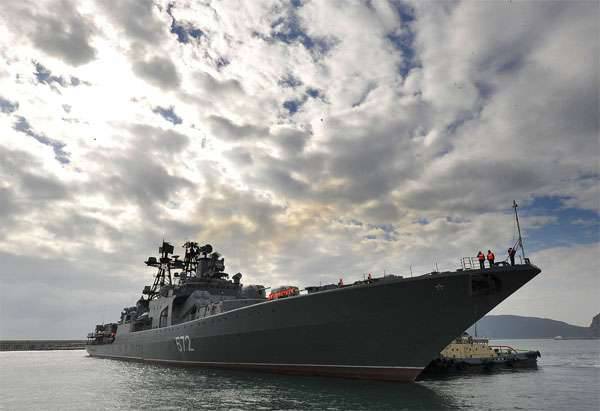 The official opening ceremony of the naval exercises took place in the city of Padang in the Indonesian province of West Sumatra.
Press office
The Eastern Military District reports that the Komodo-2016 exercise, which will last until 16 (according to other data until 18), is humanitarian and antiterrorist in April. One of the stages of the exercise will be counteraction against groups of sea pirates who seriously threaten merchant ships from the Indian Ocean to the Pacific and back.
On the Russian side in the Indonesian international maneuvers are taking part the large anti-submarine ship Admiral Vinogradov, as well as two support vessels (ocean rescuer Fotiy Krylov and the tanker Irkut).
In the exercises, the ships of Indonesia, Japan, USA, Australia, Vietnam and other countries of the Asia-Pacific Region are occupied.