The coastal artillery division of the Novorossiysk naval base performed firing at surface targets, the blog reports
bmpd
with reference to the press service of the Ministry of Defense.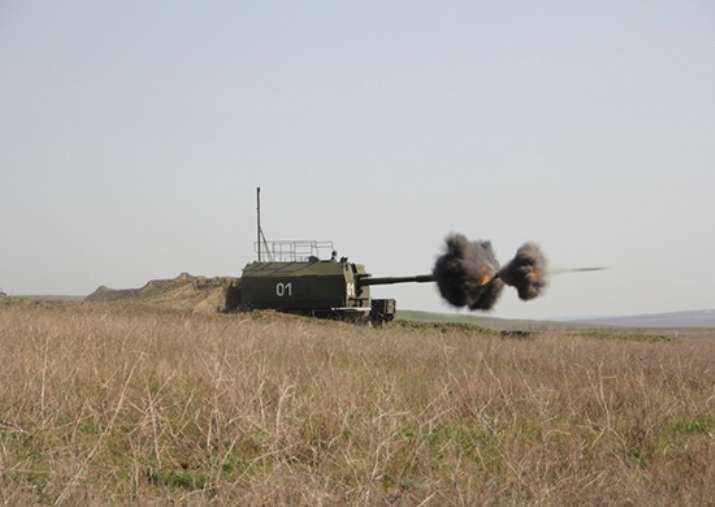 "In the course of combat firing, the crews of the 130-mm coastal self-propelled artillery systems" Bereg "fired at targets located at a considerable distance from the coast. All targets were hit by direct hits, and the complex "Coast", which is in service with the coastal forces of the Black Sea
fleet
, confirmed its high efficiency, "the release said.
It is reported that "at the end of the field exit, the sailors of the coastal troops returned to the point of permanent deployment and began preparations for the upcoming military parade on Victory Day."
Help bmpd:
"As part of the Russian Navy 130-mm coastal self-propelled artillery complex A-222" Bereg "is in service with the 459 of the separate coastal artillery battalion (a total of six 130 mm installations) of the 11 of the separate coastal rocket and artillery brigade of the Novorossiysk military commando unit Black Sea Fleet of Russia. The management of the brigade, formed in accordance with the decree of the President of Russia of 6 on April 2005, is deployed in the village of Utash near Anapa. "