The Japanese Defense Ministry signed a contract with BAE Systems for the supply of 30-tracked amphibious armored personnel carriers AAV7A1, a blog reports
bmpd
with reference to the press service of the corporation.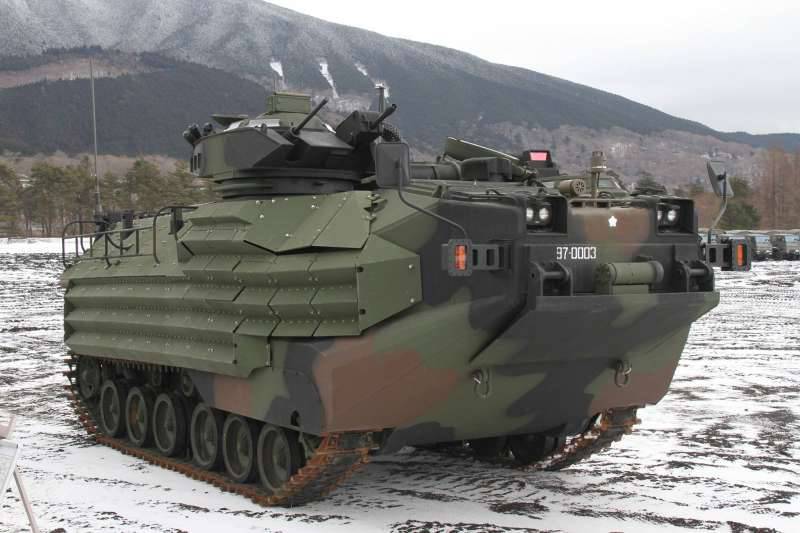 According to the information, the Japanese military will be supplied with an "upgraded version of the machines" Reliability, Availability, and Maintainability / Rebuild to Standard "(RAM / RS, the engine and transmission compartment of the M2 Bradley BMP is used and enhanced protection is installed)."
The contract value is $ 149 million. All armored vehicles must be handed over to the customer from August to December 2017.
The article notes that "the purchase of APCs AAV7A1 carried out within the accepted (Amphibious Rapid Deployment Brigade) by the Ministry of Defense of Japan's program of formation to 2018, the Marine Expeditionary Brigade of up to 3000 people, for which, inter alia, provides for the purchase of 52 APCs AAV7A1 and 19 konvertoplanov Bell Boeing MV-22 Osprey ".
According to the author, "the crew with control in Sasebo must have three amphibious regiments, each of which will include a company of armored personnel carriers AAV7A1".