Front-line bomber exercises conducted in Khabarovsk Territory
aviation
. The crews of the Su-24M2 aircraft practiced emergency skills, in particular the skills to overcome conditional enemy air defense zones at maximum and very low altitudes. Chief
press service
Eastern Military District Alexander Gordeev:
During the exercise, the Su-24М2 front bomber crews worked out procedures in emergency situations, elements of maneuvering and evasion from fighter aviation attacks, and tasks to overcome the air defense zone of the conditional enemy at maximum and ultra-low altitudes. At the end, the pilots completed the task of destroying targets that simulate the command posts and airfields of the conditional enemy using adjustable bombs.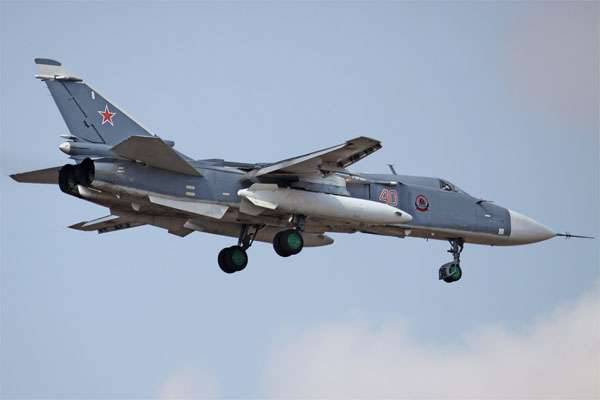 The training and combat activities involved 30 aircrews of the All-Union Space Force of the Russian Federation, ground dispatch services, as well as representatives of the engineering and technical staff.
For reference: Su-24M speeds up to 1700 km / h. Able to fly over distances to 3 thousand. Km. It has a six-barreled 23-mm cannon and eight suspension points for various types of missiles, aerial bombs, containers. The modernization of the Su-24 to the Su-24М2 was carried out by the Novosibirsk Aviation Production Association, which is structurally part of the Sukhoi concern.