The actions of the head of the Ministry of Internal Affairs of Ukraine Avakov and the secretary of the NSDC Turchinov "lead to destabilization of the situation and fragmentation of the country, which, undoubtedly, is in Putin's favor," reports
Of Korrespondent.net
statement by the chairman of the party UNA-UNSO Konstantin Fuschay.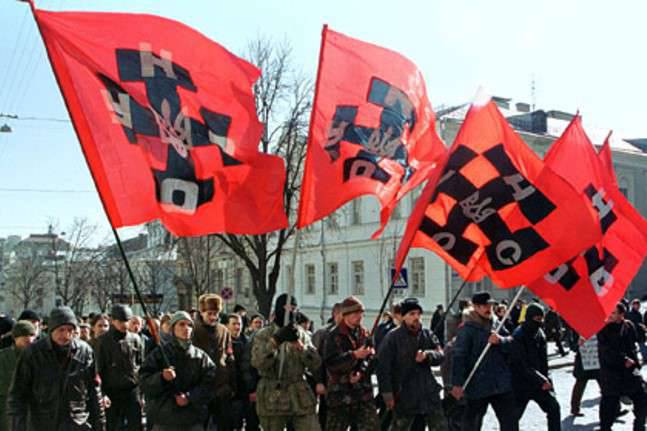 "Parubiy (First Vice-Speaker of the Rada) and Pashinsky (People's Deputy from the Popular Front) appealed to the leadership of the UNA-UNSO with a call to support the ideals of Maidan and offered to join the political party created by Avakov and Turchinov instead of the outdated" Popular Front "" - quotes the press service of the party of its leader.
"Yatsenyuk's cabinet minded the reputation of the Popular Front, and these figures (Avakov and Turchinov) decided to be the first to escape from a sinking ship," Fushtey said.
According to him, "similar proposals came to the address of the" Right Sector ", as well as other patriots of Ukraine."
"I believe that further attempts to defragment the political power of Ukraine lead to destabilization of the situation and fragmentation of the country, which undoubtedly favors Putin. I declare publicly that UNA-UNSO does not support these actions! I urge the patriots of Ukraine to dissociate themselves from participating in the criminal project of Avakov and Turchinov! ", The statement reads.
In turn, the "Right Sector" expressed threats against Petro Poroshenko and his entourage.
This statement of the radicals was made against the background of the failed results of the referendum in the Netherlands regarding the integration of Ukraine into the EU and the information about Poroshenko's involvement in the offshore scandal ("Panamanian papers") that appeared on the network.
"Pravoseki" promised the president that he would not have time to hide abroad, like his predecessor.
"If there is a new revolution, the Ukrainian president Poroshenko and his associates will not be able to escape from the country in the same way as the previous president did. They can expect nothing more than a penalty in some dark basement that will be carried out by a group of young Ukrainian military or members of the National Guard, "said the organization's spokesman, Artyom Skoropadsky.