Last week, DARPA Corporation unveiled a new unmanned ship ("Antisubmarine Warfare Continuous Trail Unmanned Vessel", ACTUV) "Sea Hunter", which, according to the developers, will allow the US Navy to track in the ocean expanses of stealth submarines, transmits
RIA News
.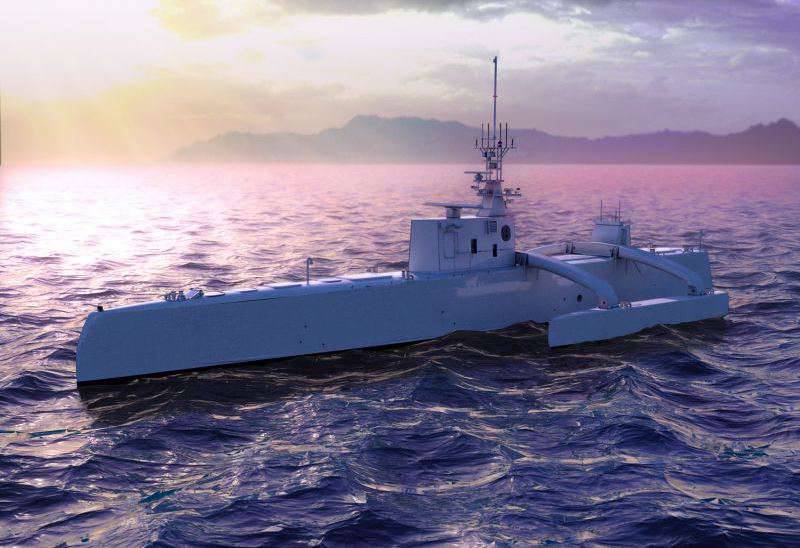 "ACTUV is a small vessel with a length of about 40 meters and a displacement of 140 tons. The ship can dodge obstacles and can reach speeds up to 50 kilometers per hour, "says a report from the Business Insider portal.
According to the resource, "the vessel is equipped with a sophisticated sonar system that can detect silent submarines as well as torpedoes." The "hunter" will transmit the received information to the control center and the closest ships of the US Navy.
Its daily operation will cost
the fleet
at $ 15-20 thousand. "This is very inexpensive compared to systems with a crew on board. For example, a Nimitz-type aircraft carrier's working day costs $ 1,1 million, "said Pentagon Deputy Head Robert Wark.
"The ship can be used in the South China Sea, in the Baltic Sea, in the Persian Gulf. It can be operated in the middle of the Atlantic or the Pacific Ocean. Such ships will be everywhere, "he added.
So far, the drone has passed only some preliminary tests. Full-scale testing will begin this summer. The military expects to get the ship into service for 2018.