On April 17-19, France's President Francois Hollande is scheduled to visit Egypt. Against the background of the upcoming visit, the public's interest is aroused by the fate of the Mistral-type helicopter carriers, which France once built as part of a contract for the Russian Navy. The French ambassador to Egypt (Andre Paran) told reporters that the helicopter carriers will be transferred to Egypt before the beginning of this fall. According to Paran, "between June and September."
Meanwhile, it is reported that helicopters of French construction, which were previously called "Vladivostok" and "Sevastopol" received new names. They were named in honor of the Egyptian presidents: "Gamal Abdel Nasser" and "Anwar Saddat." This information appeared in Twitter microblog users with a nickname
Sa'ka
which publishes
news
about the Egyptian armed forces. It is noteworthy that Gamal Abdel Nasser - the Egyptian president, who at one time was awarded the title Hero of the Soviet Union. And Anwar Saddat is the Nobel Peace Prize laureate.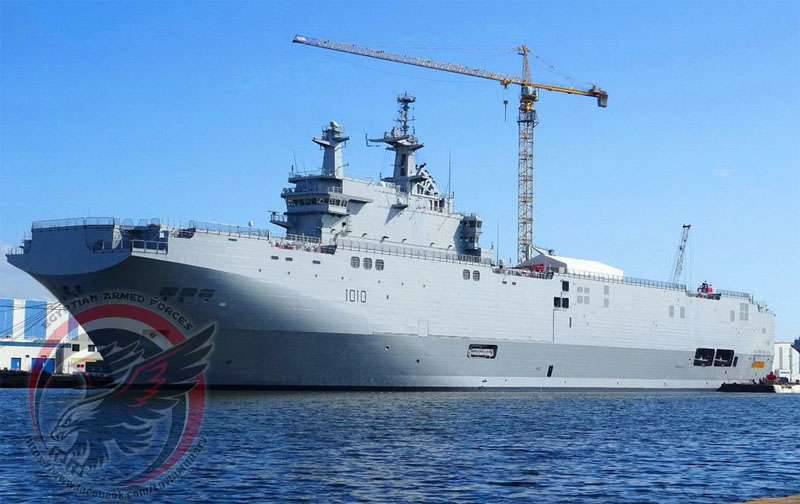 In the same microblog reports that the helicopter "Gamal Abdel Nasser" will go into service with the Egyptian Navy in June, and the "Anwar Saddat" - in September.
Recall that after France's refusal to deliver these Mistrals to Russia (Hollande referred to sanctions), Paris paid Russia the required funds for contracts for disrupting one of the parties (in this case France). After that, Russian radioelectronic equipment was dismantled from the sides of the "Vladivostok" and "Sevastopol" and taken out to Russia.
One of the pictures shows amphibious boats, which were built in Saint-Nazaire for helicopter carriers, ready to go to Egypt.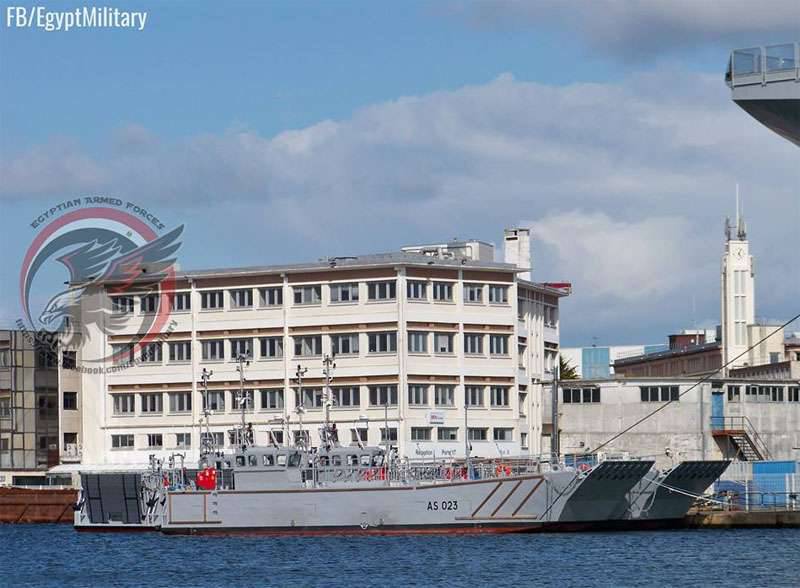 All these boats - four. All of them, like the helicopter carriers themselves, were acquired by the Egyptian side.