In early April, the British Defense Ministry entered into contracts with Lockheed Martin to build the infrastructure for the base of the F-35B Lightning II fighter jets planned for entry, the blog reports
bmpd
with reference to the magazine "Jane's Defense Weekly".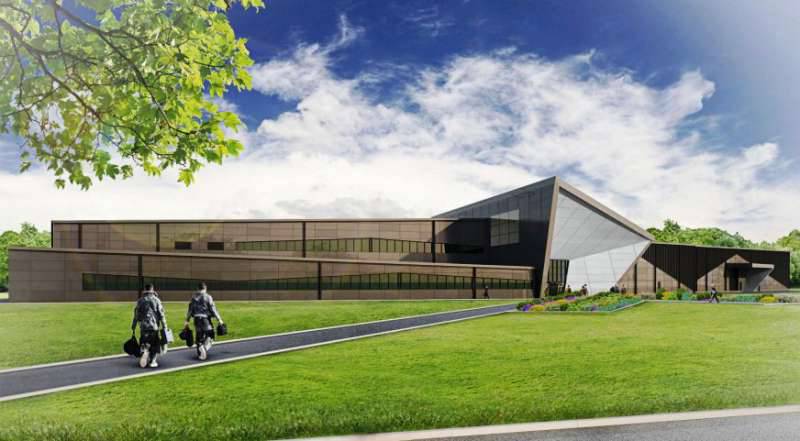 Project image of one of the objects for the basing of the F-35B fighter jets to be built at the British Markham airbase
The cost of the agreements amounted to £ 142 million. The aircraft will be located at the Markham air base in Norfolk County.
It is noted that in Markham there should be built from scratch "three large complexes of facilities for the basing and maintenance of F-35B fighter jets and flight and ground training."
"Under the terms of the contract, Lockheed Martin will involve BAE Systems Corporation as the main subcontractor for the design and construction of these facilities, the latter will also manage the activities of the British construction company Balfour Beatty, which is directly involved in construction work," writes the magazine.
Construction of the facilities is planned to be completed in 2018, i. to the arrival of the first squadron F-35B.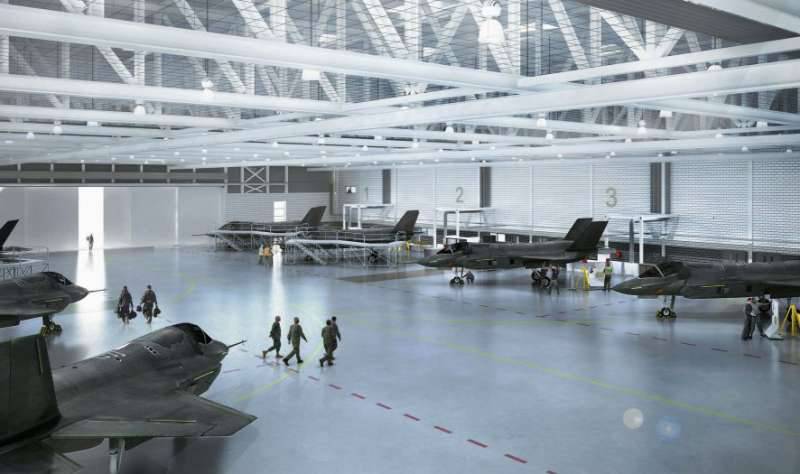 Image of the basing and maintenance of F-35B fighter jets in one of the hangars to be built at the British Marham Air Base