After consultations in Riyadh, the delegation of the High Negotiating Committee (WCP) decided to go to Geneva for the next round of inter-Syrian dialogue, reports
RIA News
message agency Sputnik.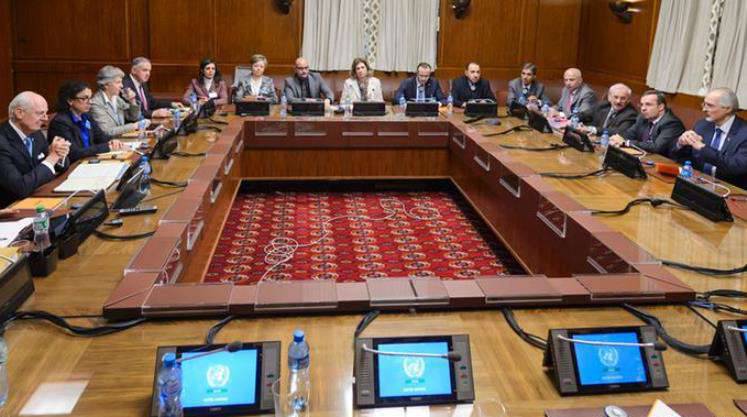 "The delegation will arrive in Geneva one day before the talks, there are no changes in the composition of the delegation," said the representative of the military-industrial complex Naasan Aga.
"It is not necessary that all members of the delegation come to Geneva together," he added.
Negotiations on Syria resumed March 14. By this day, the delegation of the Syrian government led by UN Permanent Representative to the UN Bashar Jaafari, the Syrian opposition of the High Negotiations Committee established in Riyadh, representatives of the opposition group established following meetings in Cairo and Moscow, and the internal Syrian opposition formed in Geneva arrived in Geneva Hmime, "recalls the agency.
At the same time, the Kurds did not receive invitations to Switzerland.
Following the previous rounds of negotiations, UN Special Representative Staffan de Mistura has compiled a list of topics on which the opinions of the Syrian authorities and the opposition coincide. Total points accumulated 12.
"Now representatives of the government and the opposition will study the proposals of de Mistura. It is assumed that by the beginning of the next round they will give their consent or act with amendments, "writes the publication.