Petersburg Research Institute of Applied Problems (GosNIIP) began testing an unmanned convertiplane "Envelope-8", reports
RIA News
.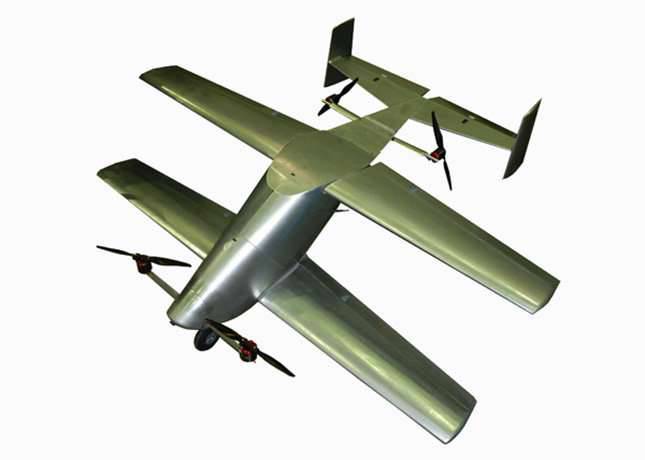 The convertoplan is capable of horizontal flight, hovering, taking off and landing in vertical mode.
"The complex is being created for reconnaissance of the area, including with the possibility of throwing small-sized technical means into hard-to-reach places using a vertical take-off / landing drone, flight tests have already begun,"
said the source in the defense industry.
According to him, "the maximum take-off weight of the UAV is eight kilograms, it uses a tandem-wing scheme, which provides a large carrying capacity, and four rotary screws, driven by electric motors." The wingspan of the "Envelope" is 1,6 m, with a flight time of 1 per hour, it can carry up to 1,2 kg of payload.
"In the future, the UAV can be scaled to other dimensions," the source said.
He said that "the complex includes UAVs of the convertoplan type, a modular optoelectronic surveillance system, a ground control system console, and a drop transport module." For the operation of the complex requires the calculation of 2-x people.
"In Russia, work is currently underway on several projects of unmanned aerial vehicles (UAVs) of the convertoplan type. They, in particular, involve the Kronstadt company (previously called Transas) with the Fregat and Rikor Electronics UAVs (together with the Unmanned Systems group of companies) with the devices Rikor and Aeroks the devices of the Era family, began research on this topic and Russian Helicopters ",
- said the expert in the field of unmanned vehicles Denis Fedutinov.