The head of the SBU Vasily Gritsak said that his subordinates had managed to detain the alleged GRU recruiter for the General Staff of the Russian Armed Forces. According to Gritsak, this man was trying to remove "secret documents" from the territory of Ukraine. Gritsak claims that the "GRU recruiter" is a citizen of Ukraine.
Information Service
UNIAN
quotes the head of the Ukrainian Security Service:
The day before yesterday, the SBU conducted a special operation on departure from the territory of Ukraine and detained two citizens of Ukraine - father and son, both citizens of Ukraine.
Operation "on the road"? - this is already interesting ...
Gritsak:
His father was a cadre officer, Lieutenant Colonel of the GRU General Staff, he worked in the Russian military intelligence service, then lived in Ukraine and was a recruiter.
Personnel officer of the GRU General Staff - a citizen of Ukraine? - this is doubly interesting. Perhaps he is also a subject of the British Crown and the governor of Borneo ... If we are talking about the General Staff of Ukraine, then again the question is: does it have the GRU? The Ukrainian version is called GUR (Main Intelligence Directorate).
Gritsak:
The father and son tried to take out a bunch of secret documents through the "Senkivka" checkpoint.
"Pile"? - and this is interesting triple ...
Against this background, attention is drawn to the publication in the Ukrainian edition of "Apostrof", which reports on the next "Zrade." If you believe the reports of this newspaper, the test of the current Foreign Minister of Ukraine Pavel Klimkin Yuriy Mikhaylenko was awarded the medal "For the Return of the Crimea", while remaining deputy head of the main department of foreign policy in the presidential administration Petro Poroshenko.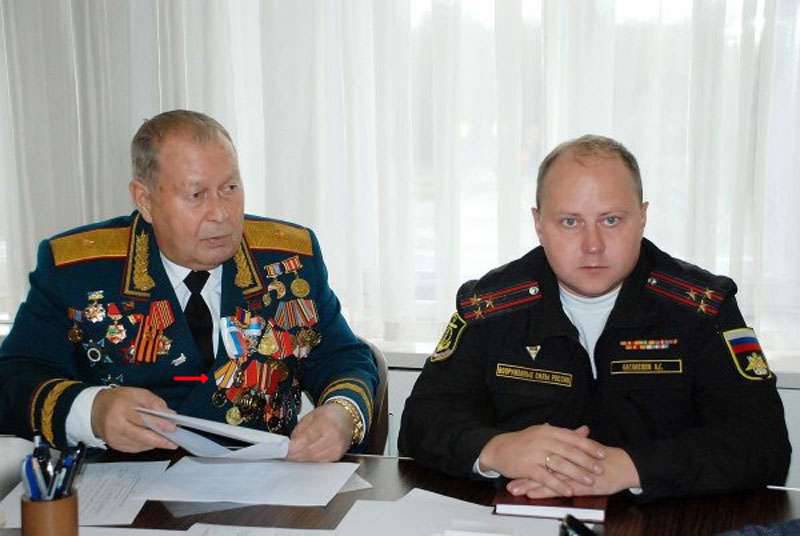 Journalists refer to the Facebook post of Alexander Chernomorets, who posted a photo of Mikhaylenko with St. George ribbon and the medal mentioned.