For the first time, servicemen of units and formations of the Airborne Forces deployed in the Tula and Moscow regions are involved in activities to develop survival skills in open water in conditions of abnormally low temperatures. Landing is performed in the conditions of the Far North, and for military personnel this is a serious test not only for professionalism, but also for endurance.
The press service of the Ministry of Defense of Russia reports that such exercises are one of the most important elements of the Arctic training of personnel of individual units of the RF Armed Forces. It is noted that when a person enters the open water, the temperature of which is only a few degrees above zero Celsius, a rapid overcooling of the body occurs. That is why, before performing landing with military personnel, multiple training sessions were conducted, and an algorithm was worked out for actions while in ice water.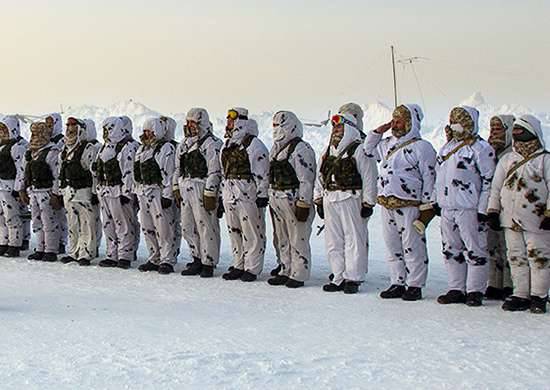 Press Service of the Ministry of Defense of the Russian Federation:
Such training is carried out at points of permanent dislocation of compounds under conditions close to extreme. In the arctic latitudes, a person can enter the open water during active ice rushing, overcoming faults or polynyas. The 2014-2015 experience gained during previous training search and rescue expeditions and exercises in the Arctic and polar regions of the Arctic are widely used to prepare paratroopers.
Earlier, Russian paratroopers practiced landing skills on Arctic ice.