The action of the so-called "automaidan" began on the walls of the building of the Presidential Administration of Ukraine. Participants in the action require an immediate meeting with Petro Poroshenko. According to them, the government does not carry out "work on self-cleaning" (the so-called lustration). On the road, activists set fire to several tires, which were tried to put out by officers of the Presidential Administration of Ukraine, who appeared with fire extinguishers in their hands.
To the place of events Kiev police, as well as members of the army units. Protesters are trying to push back from the administration building of the Ukrainian president. According to the latest data, more than a hundred people take part in the action.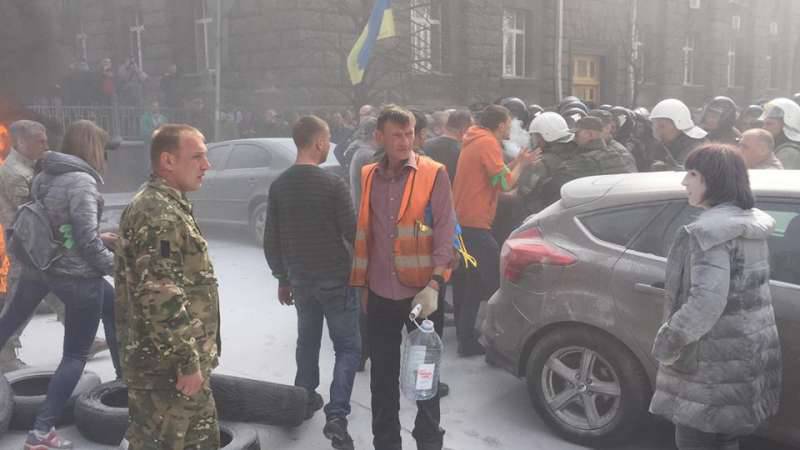 Meanwhile, the press service of the National Guard of Ukraine noted that "the action is calm, and there are no clashes." From the statement of the head of the press service of the NSU Svetlana Pavlovskaya (quote
112 Ukraine
):
We know that people have come there to express their opinions. The mood is similar to "avtomaydanovskoe." Today, the units of the National Police of Ukraine, together with the National Guard under the military, there are several hundred of them, maintain public order in order that people can express opinions, but that actions do not go beyond the law. Despite such a few brutal ways of expressing one's opinion, now everything is under control ... The main thing is that this performance remains a performance and there is no need to use force.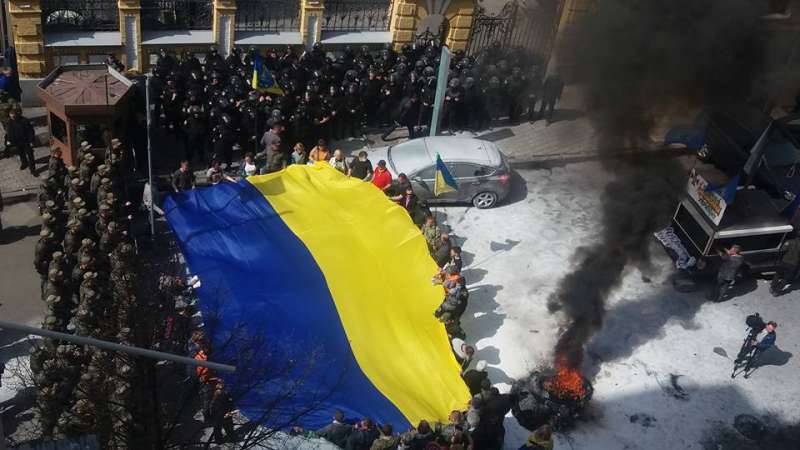 That is, the performance of avtomaydanovtsev today is a "performance", and their performance in February of 2014 was a "revolution of dignity". How, however, the characteristics of events presented by the Ukrainian authorities are rapidly changing. And by the way, where are the European partners? Why then do they not require the presidential administration to fulfill all the demands of the protesters? Where are the foreign ministers of Germany, Poland and France, who should be the guarantors of Poroshenko's opposition? ..